This is one of Andrea Weather's favorite recipes from the book, The Market: a Summer of Food. Weathers is the organizer of the Market in Petersburg. She stopped by KFSK to talk about the season's bounty.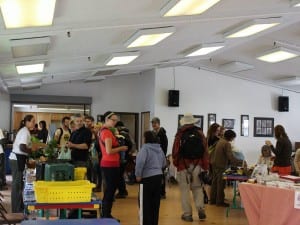 Asian Greens Rice Bowl
Top a bed of brown rice with cut bok choy, napa cabbage, sliced carrots, red and yellow peppers, and garnish with green onions. Dressing: wasabi ginger and roasted red pepper.
For wasabi ginger dressing:
1 tablespoon ginger
1/2 cup cilantro
5 tablespoons rice vinegar
3 tablespoons sesame Oil
1 tablespoon honey
2 teaspoons wasabi powder
1/2 teaspoon salt