Rae C. Stedman Elementary school in Petersburg opened its doors to students for the start of school this month with a new look.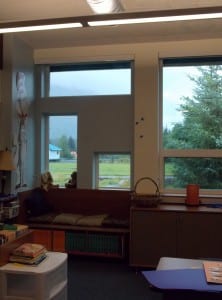 The school has new siding, windows, doors, insulation, digital heating controls and new lighting among other changes. The two-point-three million dollar refit is being done this year by Alaska Commercial Contractors. That company started the renovations in May and is scheduled to finish up work this month. Joe Viechnicki took a quick tour of the building with maintenance director Dan Tate about last week as school staff moved back into their classrooms and prepared for students.


Finishing work on the outside walls continues this month.