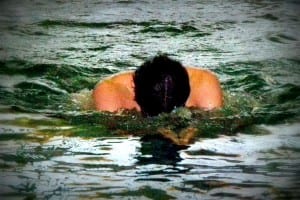 The Petersburg High School swim team won a meet in Sitka over this past weekend competing against Sitka and Juneau's Thunder Mountain School.
Coach Andy Carlisle says although the boys won the meet, they did not swim their best.


Regions is next weekend for the swim team, October 31-November 1 at the Petersburg Aquatic Center.
In the Sitka meet, Petersburg won several events:
Individually, Abel Aulbach won the boys 50, 100, and 200 yard freestyle events, one on Friday and two on Saturday.
Evan Marsh won the boys 100 yard freestyle on Friday. He also won the boys 100 yard backstroke on Saturday.
Ian Fleming won the Boys one meter diving.
Izabelle Ith won the Girls one meter diving. Ith also won the Girls 50 yard freestyle.
In relay events:
The boys won the 200 and 400 yard freestyle relays. They won the 400 on Friday and both the 200 and 400 on Saturday. The relay team included Ian Fleming, Skipper Erickson, Evan Marsh, and Abel Aulbach.