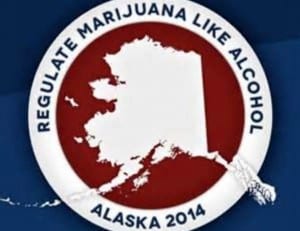 Results for the Petersburg and Kupreanof precinct in House District 35 show a 41 percent voter turnout in the general election.
As for the ballot initiatives, Petersburg and Kupreanof voters went with the statewide grain and supported all three of them.
Raising the minimum Wage: Yes-78%, No-22%
Regulating Pebble Mine in Bristol Bay: Yes-75%, No-25%
Legalizing marijuana: Yes-58%, No-42%
In the House District 35 race, while Democratic incumbent Jonathan Kreiss-Tomkins had 60 percent of district-wide votes, Petersburg and Kupreanof supported their hometown Republican challenger, Steven Samuelson.
Jonathan Kreiss-Tomkins of Sitka-43%
Steven Samuelson of Petersburg-57%
Petersburg-Kupreanof results for other races:
Governor's race:
Republican incumbent Sean Parnell-51%,
Unity Ticket challenger Bill Walker-41%
U.S. Senate race:
Republican Dan Sullivan-47%
Democratic incumbent Mark Begich-43%
U.S. Representative race:
Republican incumbent Don Young-56%
Democratic challenger Forrest Dunbar-33%
Petersburg and Kupreanof voters also supported retaining all three judges:
Supreme Court Justice Craig Stowers
Superior Court Judge Louis Menendez
And District Court Judge Kevin Miller
For House District 35 there was the same amount of voter turnout as the Petersburg-Kupreanof precinct at 41%.
You can find statewide results here.