A 50.9-pound king was the winner in Petersburg's 34th annual salmon derby over the weekend.
Scott Stafford had the largest salmon for the four day event and wins first prize of seven thousand dollars.
In second place is Madison Whitethorn with a 45.8-pounder. She wins 35-hundred dollars for second.
Third place and a cash prize of 25-hundred dollars goes to Stephanie Sell with a 45 point 4 pound fish.
Fishing was open Friday May 22-Monday May 25. Successful anglers were weighing in fish right up to the deadline at 5 p.m. Monday.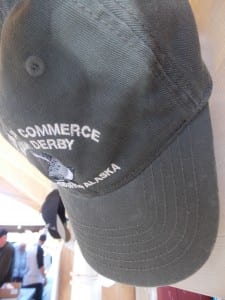 Anglers weighed in a total of 362 kings for this year's competition. That's up from last year's haul of 325. It's also the highest total since the 2008 derby.
The prize ceremony is Thursday night at 7 at the ANB Hall.