Teachers in Petersburg spent this week getting their classrooms ready, training and generally gearing up for the start of school on Monday. There are a few new faces in classrooms in the Petersburg school district this month, along with some teachers who grew up here and are returning to the school they once attended.


Dave Owens isn't a new face in the district; he's been here for 11 years. But he switched schools and jobs this year, moving from third grade teacher to the high school shop this year.
He said the transition has been a hard one in some ways. "It's new curriculum, a new program for me. I like to work with wood and steel on my own time but this will be different instructing students in it. One of the things that will make it easier is that I know all the kids. I've had them before and I look forward to working with them."
Owens said one new shop class will be offered for students to learn how to use new 3-D printers and 3-D scanners, along with the high-school's existing computer numerical control router. "Mr. Painter and I are going to be starting what we call a CAD to CAM class. It's computer aided design, drafting, all the way through to computer-aided manufacturing. So we'll be printing things off in three dimension as well as on the CNC (computer numerical control) router."
Owens takes over that job from Nick Popp who left the district last year. Another change in the high school is in the science classes. Alice Cumps takes over as science teacher in the high school from Joni Johnson. Cumps has worked in the high school and middle school since 2009 as an instructional aide and student teacher. She'll be teaching life sciences, aquaculture, biology and marine science in the high school. She'll also teach a high school math class and science in sixth grade.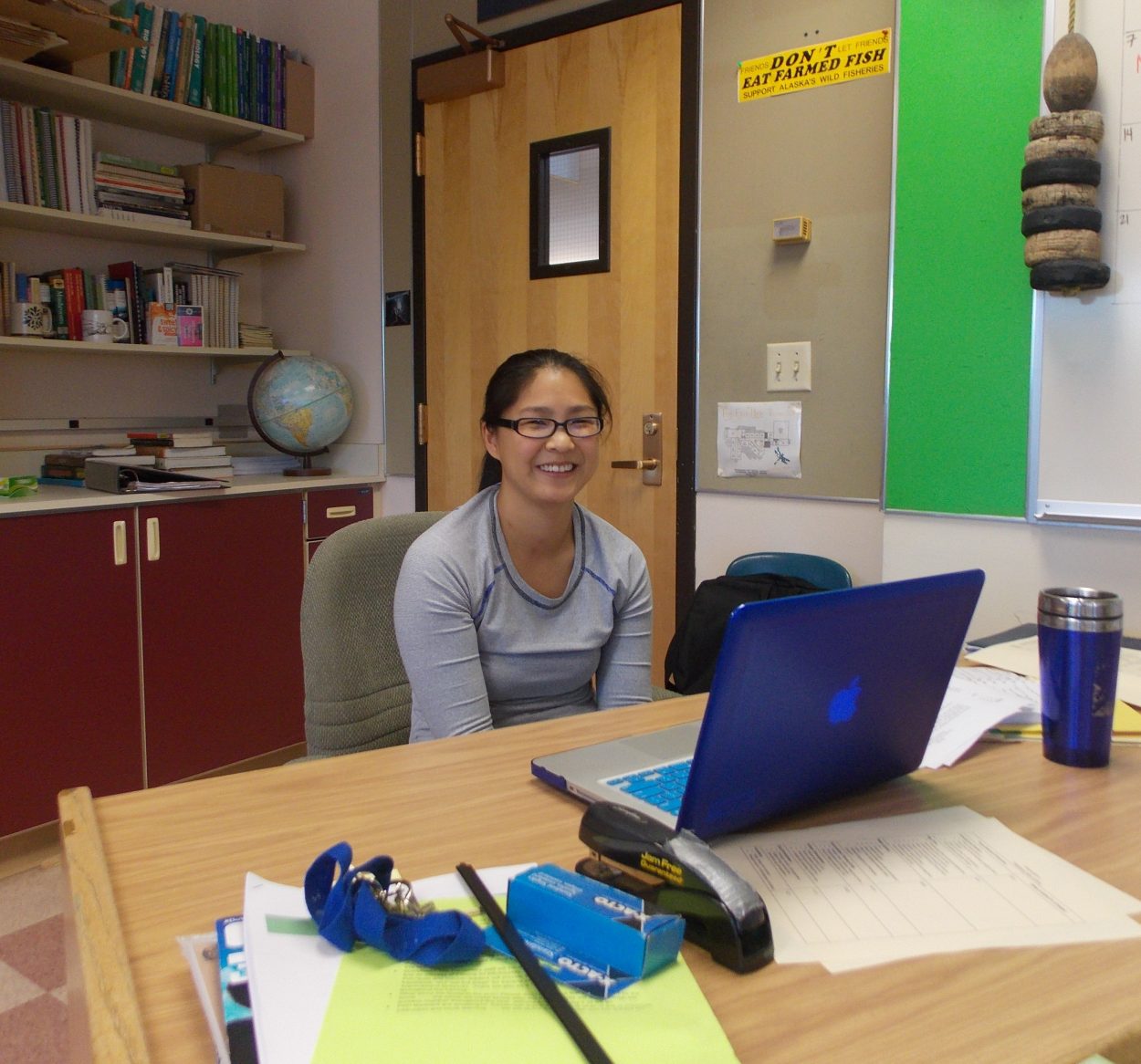 "The one thing I will be doing a little differently, I'm not teaching genetics this year," Cumps explained. "The marine science class will be a full year. And I'm working right now with the University of Alaska so the kids could get an oceanography college credit a three-course credit just like the aquaculture program is, the CTE credits. So that's a little bit different. Everything else should probably be the same. Biology is a core class that has to be taken by sophomores. Im sure I'll throw in my own little things. My background's in zoology, which is animals, and Joni's was plants. So you might see a little more animals."
A new face in the middle school belongs to Jessica Epperson. She will be teaching high school Spanish, sixth grade language arts and theater. Epperson is originally from Virginia and she's been a teacher for three years in Florida and one year in Maryland. "I just like to have fun in class," Epperson said. "I feel like if kids are having fun then they're learning without really realizing they're learning, especially with foreign language. It's such a hard subject for kids that you just have to play with it and see where they catch on. And I'm really excited because I've never had classes this small before. It'll be a lot easier to play and get this learning done."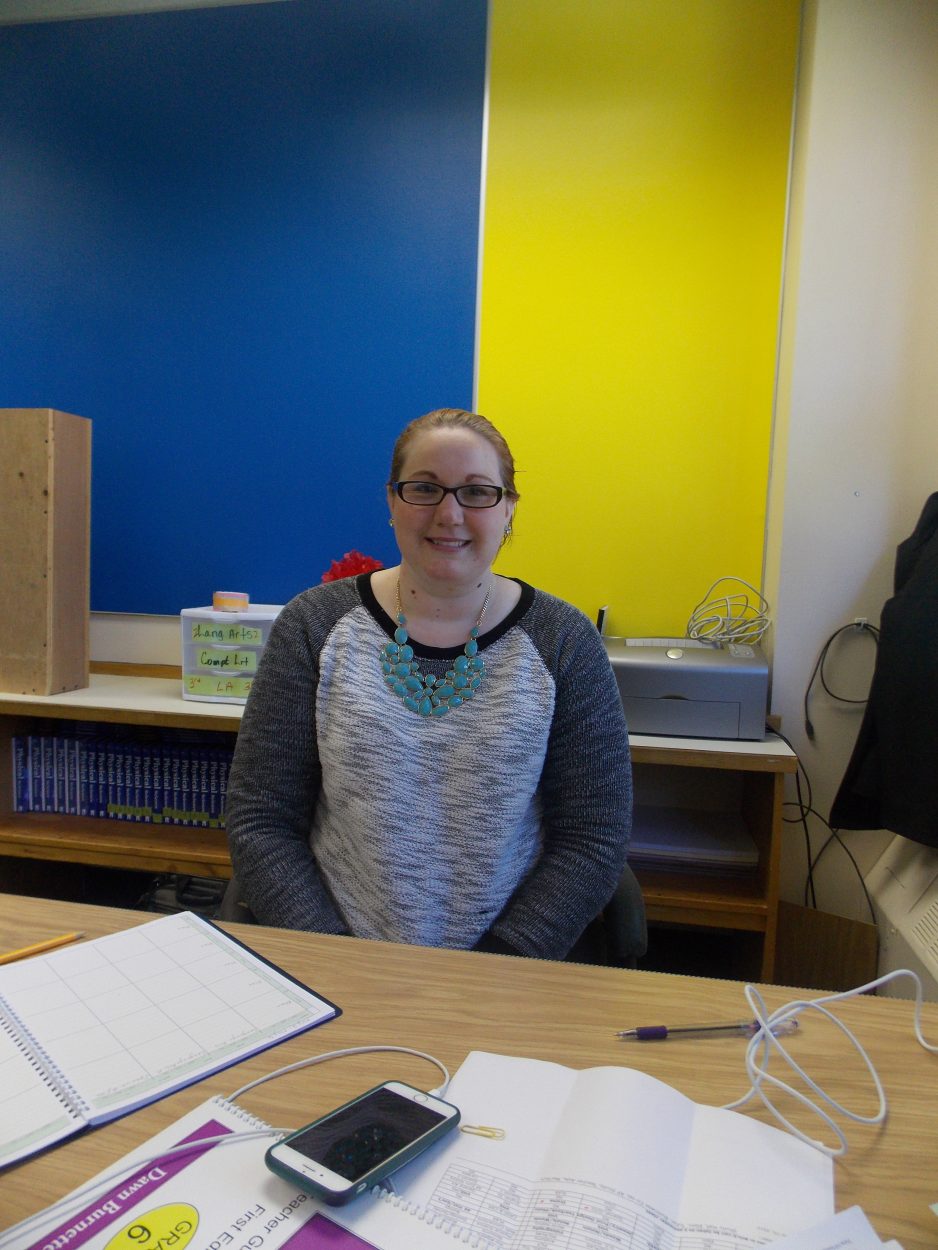 Before college, Epperson served in the Navy. She also served a mission with her church that had her traveling to Uruguay and learning Spanish in the first place.
Across campus, at Rae C. Stedman Elementary, Heather Conn starts up as a new fourth grade teacher. She grew up and went to school here. "And we were just talking about all the changes that have come to the building," Conn said, adding, "And how the parking lot used to be the playground. And the front yard used to be the playground."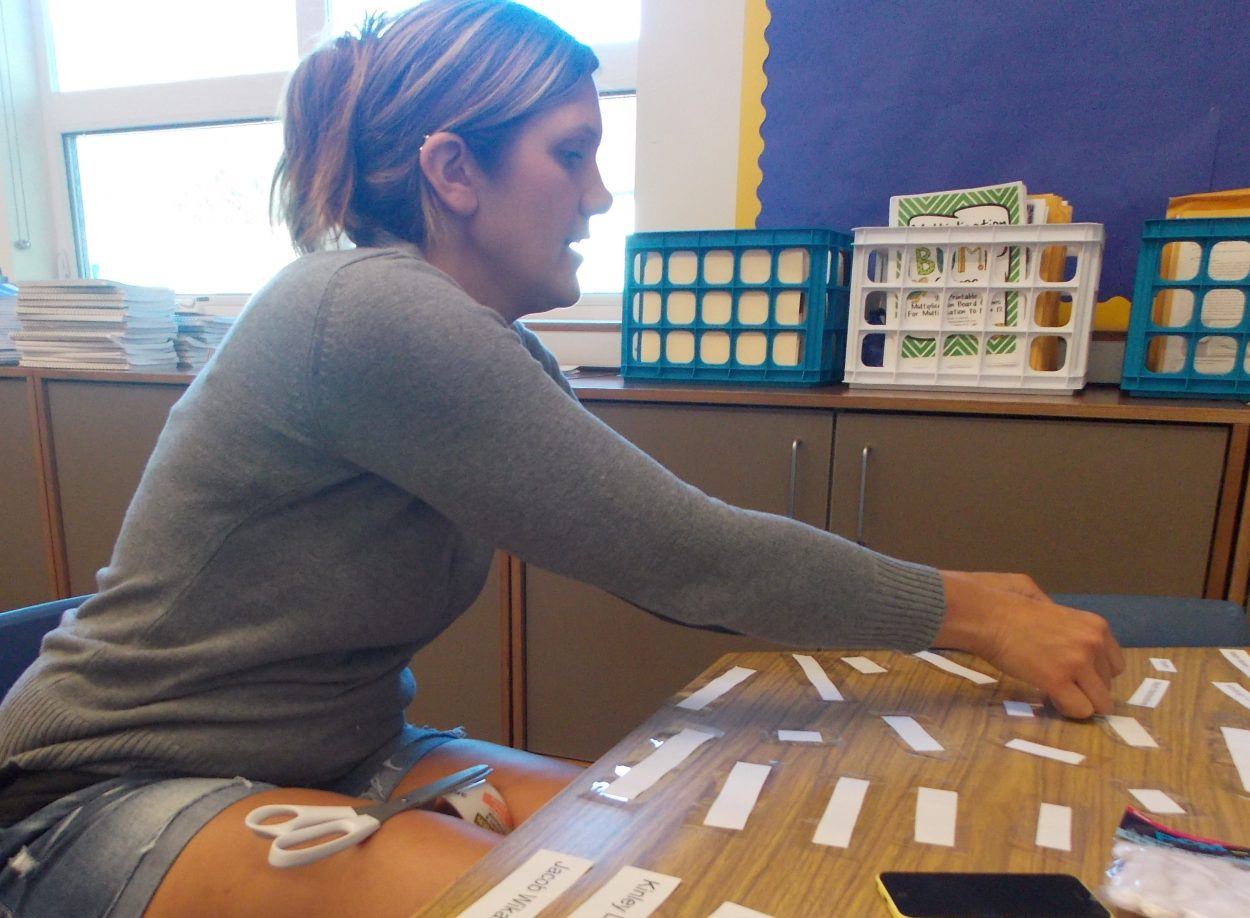 Conn taught in Colorado for five years, then one year in Juneau before coming to Petersburg. "You know I'm gonna try a few things that I haven't been able to try," Conn explained. "I've taught mostly just special ed, just special ed. So I haven't had my own classroom, although I have had my classroom, I've just co-taught a lot with other teachers, so nothing that's been mine. So I'm hoping to make something ours with the kids and myself here."
Just across the hall, another homegrown teacher is Lisa Schramek. She'll be teaching reading, migrant education and working with English as a Second language students. "It's going to be a busy start to the year but I think it will go well," she said.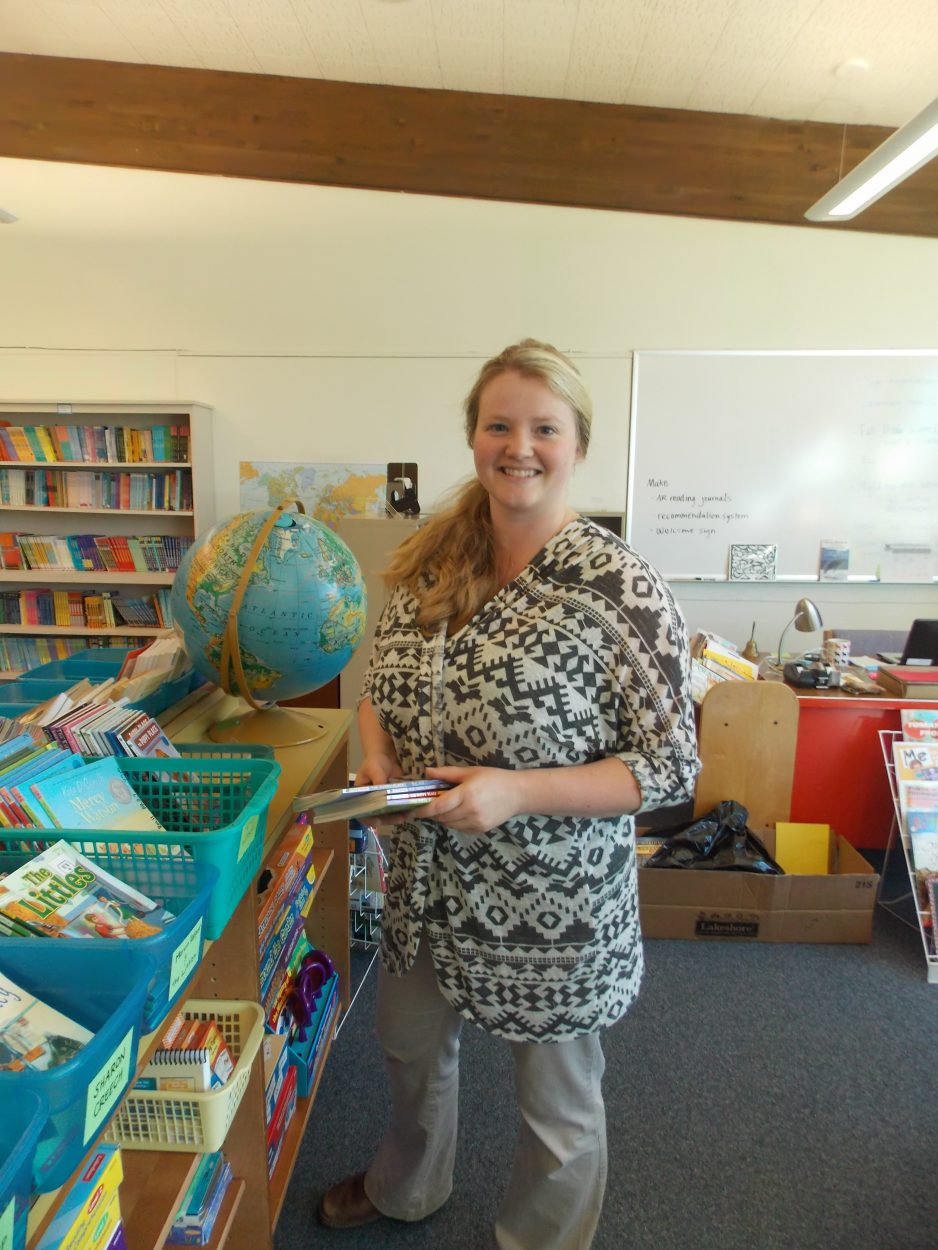 Schramek has worked for the Petersburg school district before and also coached the high school swim team in 2004.
Next door is new third grade teacher, Mary Midkiff, she's also a returning staff member. "The couple years that taught here I taught first grade," Midkiff said. "And I taught third grade for years in Ketchikan so it's kinda fun to be back with what I started with and what I student taught in.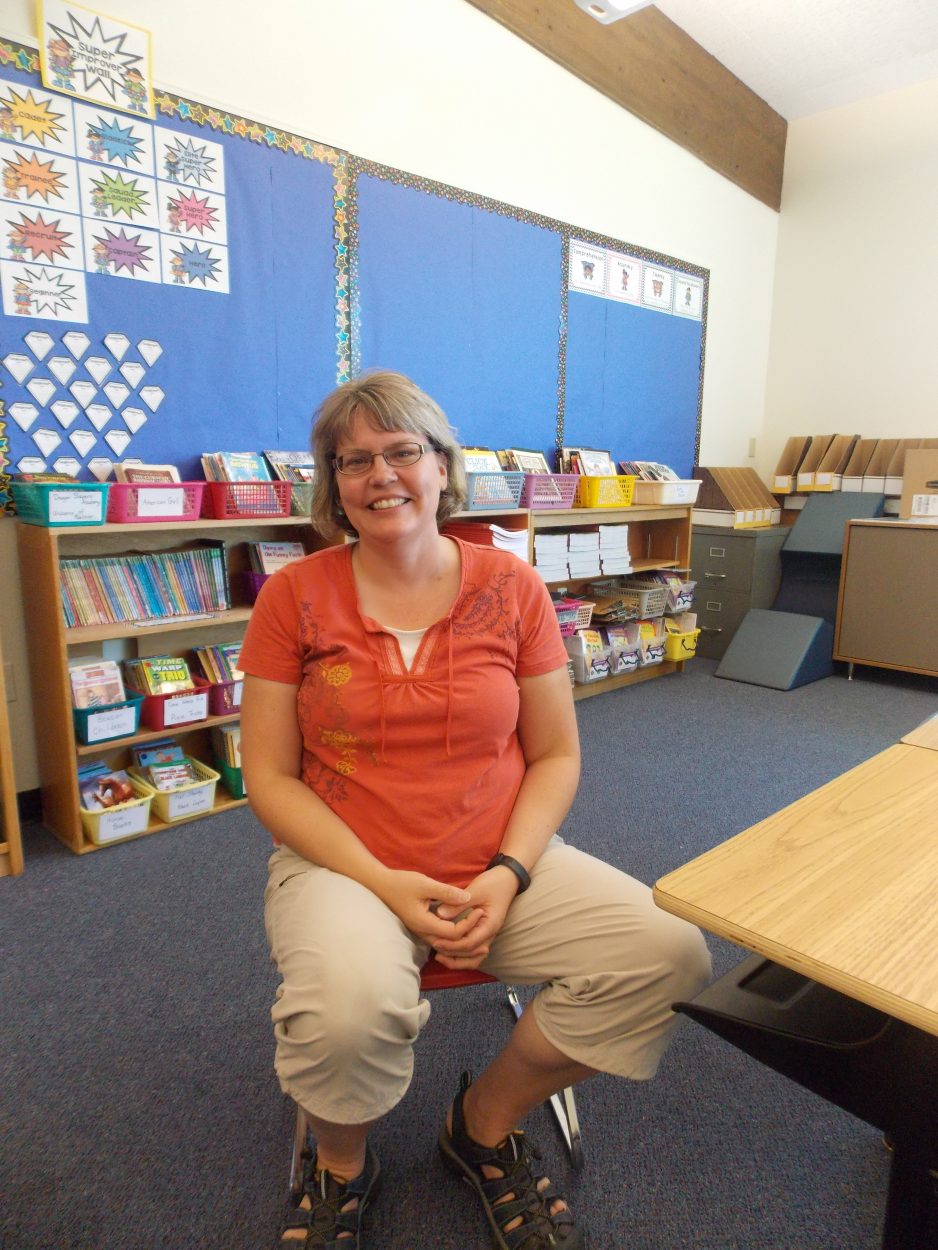 Midkiff also grew up here and taught first grade at Rae C. Stedman from 2004-2006. She was a teacher in Ketchikan for nine years and two years in Montana. "It's pretty funny because I have a daughter in the other third grade and so I basically have my entire Girl Scout troop in here. So it's a lot of kids that I'm familiar with that I've watched grow up. So it's kind of fun to be back in the classroom with my daughter's peer group."
Midkiff laughed that her daughter will do better in the other class, just seeing her mom on the playground and at home reminding her to do homework.