Petersburg's borough assembly this week heard from local non-profit organizations seeking borough funding in the upcoming year. It's the first part of the annual review process for the municipality's spending plan. This year the assembly will be considering a new request, along with an increased funding request from KFSK.


The community services portion of the borough budget is around two million dollars of the projected 9.6 million dollars in spending in the borough's general for next year. Most of that, one point eight million, goes to the local school district. The remainder funds KFSK, the Clausen Museum, Petersburg Mental Health and Mountain View Manor Food Service.
The borough also has a new request for 46,536 dollars from the domestic violence advocacy group WAVE, or Working Against Violence for Everyone. That money would keep the organization's office open and staffed this year as WAVE seeks another federal or state grant to keep its doors open.
Board member Sunny Rice said her concern was that the organization would be forced to dissolve if it cant find funding to make up for a state grant that ends this year. "I personally don't have the energy to keep it going as a non-paid employee position, so I think the request for one year of funding to help us get through to hopefully another grant is reasonable and I think that the board and the staff really intended that's all it will be," Rice said.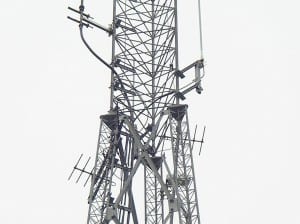 Another local non-profit, KFSK, is seeking an increase in funding from this year's 8,000 dollar payment. Station manager Tom Abbott said he's asking for $19,000. "As we all know, there's a state fiscal crisis that we're going through," Abbott said, adding, "KFSK is suffering through that as well with less state grants that are coming to the station and we are working through that process."
KFSK had a cut to its state funding last year and is expecting another reduction this year – the amount of that cut is under consideration in the legislature.
Other groups are asking for the same level of funding from the borough for the upcoming year. Clausen Museum director Kathi Riemer explained the funding is used to pay staff and helps the museum keeps its doors open and maintain collections. "The money that you provide to us, you get the best bang for your buck," Riemer said. "42,000 dollars provides services for Petersburg 10 months out of the year, 11 months out of the year and especially during the summer season when we have lots and lots of visitors."The museum average around 3000 visitors a year.
Mt View Food Service is seeking 12,000 again this year. That organization provides meals to seniors and provided over 55-hundred meals in fiscal year 2015. One fifth of those were delivered to seniors in their own homes.
Petersburg Mental Health Services is seeking 85,000 dollars again for the upcoming year. Director Susan Ohmer said this year the borough funding is more important than ever. "Local funding will allow us to keep our current service level this year. We will still likely be spending part of our fund balance. It will also help us support people that don't meet the state criteria for services, the suicidal, the psychotic, the severely emotionally disturbed children and the substance abusing people. If they don't fit those four categories we can't devote state funds to deal with that. This would allow us to continue to provide interventions and support to prevent them from becoming part of those populations."
Ohmer said PMHS has adapted to a 215,000 dollar cut in its funding this year and expects an additional reduction of 35,000 dollars. That has meant staff reductions although Ohmer says the demand for their services has not gone down.
The assembly also heard from the Petersburg Chamber of Commerce. That organization receives transient room tax, or bed tax money from the borough. Chamber director John Havrilek outlined some of the services provided for that money. "We have a major role in Mayfest, salmon derby, fourth of July, beerfest and the Christmas tree lighting. And we've already started planning for all of them."
The chamber also maintains the visitors center in downtown and promotes the town at several travel and boat shows in the lower 48.
The assembly did not make any decisions about the community services requests this week. If assembly members decide to fund all two million dollars, the borough's budget for next year would be in a small deficit for the general fund.
Mayor Mark Jensen wanted to see a balance sheet of assets and investments from each of the organizations asking for money. "Some are more than likely going to be better off than others," Jensen said." And that in my mind that would help me make my decision who should get the money allocated to 'em, so. It's going to be harder and harder to do."
The assembly voted unanimously to ask for that kind of a statement from each non-profit. The first reading of an ordinance approving the borough budget will go before the assembly at the March 21st meeting.