Local youth are joining in a nationwide anti-smoking campaign this week with several events in Petersburg. Wednesday, March 16 is Kick Butts day, an annual celebration of youth leadership and activism in the fight against tobacco use.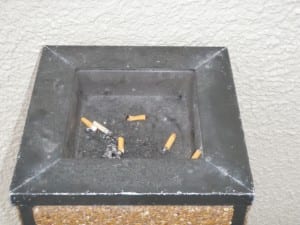 In 2010, voters in the city of Petersburg banned smoking in bars, restaurants, clubs, workplaces and public spaces. The Petersburg Indian Association's tobacco prevention and control director, Katie Yeckley, is hoping to see some changes to Petersburg's smoke free building law and wants to highlight that issue. Joe Viechnicki spoke with Yeckley about what's planned this week and the changes she'd like to see for smoking law in Petersburg.


Yeckley says she's also hoping to hear from people who quit tobacco use or has been affected by tobacco use. Wednesday nights celebration is from 6-8 at the community gym.