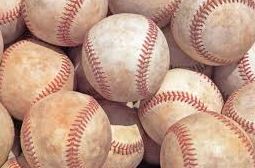 Baseball fans can get their fill of games in Petersburg this spring, with the Petersburg High School Vikings hosting several series in April and May as well as the regional tournament near the end of next month. The high school team plans to open the season on the road with three games against Juneau-Douglas April 18-19. Joe Viechnicki spoke with coach Jim Engel about his team and the upcoming season.


The Vikings have a home series against Ketchikan at the end of April, another home stand against Thunder Mountain in early May and the region five tournament will be in Petersburg May 25.
The Vikings also may host a series against the Wrangell Wolves as well.