Norway's ambassador to the U.S. arrived in Petersburg Wednesday to enjoy the community's Little Norway Festival. Kåre Aas is from Oslo, and began working for Norway's Ministry of Foreign Affairs in 1983. He has served as Norway's ambassador to the Islamic Republic of Afghanistan as well as political director in the foreign affairs ministry before becoming the ambassador to the U.S. in 2013.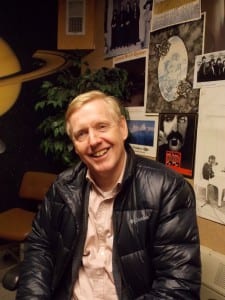 Aas stopped by KFSK right off the afternoon jet on Wednesday and Joe Viechnicki spoke with him about the festival week and other topics.


Aas will be in town until Saturday morning and plans to go fishing and take part in the festival parade.