People in Petersburg can get a chance to learn what a large earthquake feels like this weekend. An earthquake simulator is making stops in 12 communities in Southeast Alaska and Canada this summer. The simulator came to town September 5th and has been used for training and education at the schools and with local first responders.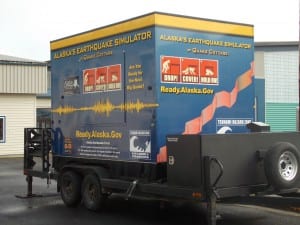 The general public can try it out Saturday, September 10. Joe Viechnicki spoke with Jeremy Zidek, public information officer with Alaska's Division of Homeland Security and Emergency Management about what to do in a quake.


The earthquake simulator will be open to the public Saturday, September 10th from 10 a.m.-6 p.m. at the Petersburg fire hall. There's more information about being prepared in an emergency on the state's website.