KFSK has an open airwaves policy. We encourage the public to express opinions, ideas and creative works. The views and opinions expressed are not necessarily those of KFSK.
For mobile-friendly audio, click here:


The transcript for this commentary: Matters of Trust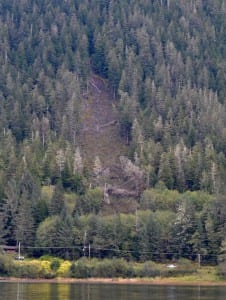 Caption: photo by David Beebe of Trust lands and the most recent landslide which caused several thousands of dollars damage to private property.