Petersburg's mayor plans to attend an international conference on sustainable development in the arctic in January.
Mark Jensen told the borough assembly Monday that Norwegian ambassador Kåre Aas invited him to the Arctic Frontiers conference January 22nd through the 27th in Tromsø, Norway. Aas visited Petersburg in May for the community's Little Norway Festival.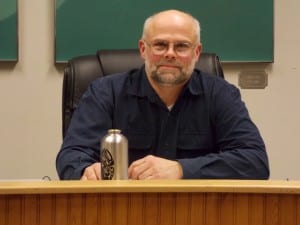 "Another surprise after I got that invitation is they're gonna pay for travel, lodging and the conference costs, which I thought was pretty nice," Jensen said. "But I'm asking for approval from the assembly since you can't receive any per diem if you travel outside the state. For per diem during that trip it'd be roughly $540. So if there's any objections now would be the time to bring 'em up." Assembly members did not object to paying the cost of the mayor's daily expenses during the trip.
Arctic Frontiers will address questions about climate change and impacts to oceans and fisheries. Keynote speakers include prime ministers from Norway and Finland, along with representatives from the science and business communities, Greenpeace and the World Wildlife Fund.