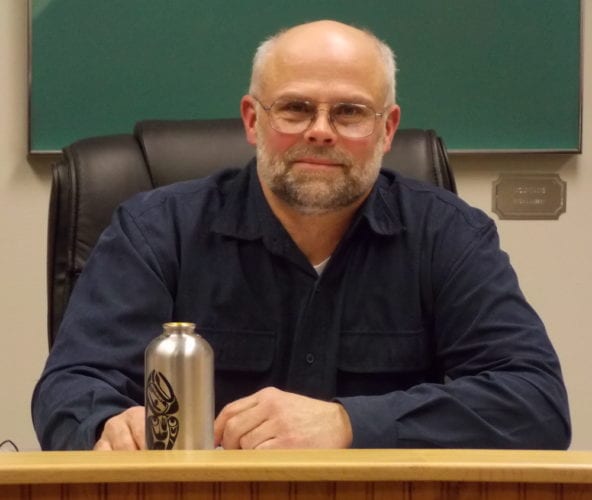 Petersburg's mayor Mark Jensen has resigned.
Jensen turned in a short letter of resignation to the borough and is no longer mayor as of 8 a.m. Thursday, May 18. The letter does not give any reason for stepping down. He declined comment this morning other than to say he would make a statement in the near future.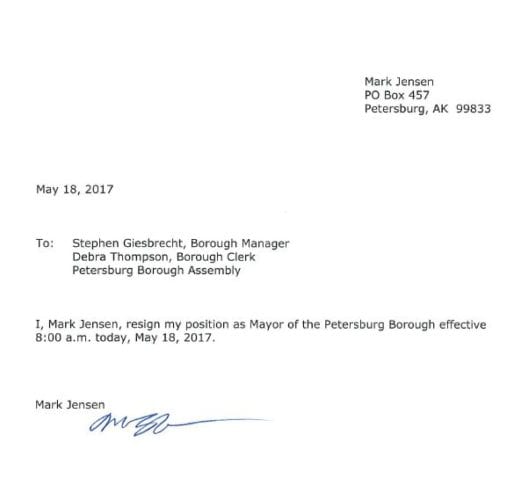 Jensen, 61, is a welder and commercial fisherman. He has been mayor of the borough since the startup of the new expanded municipality in January of 2013. Before that he served on the council for the city of Petersburg and filled in as city mayor when needed. He ran unopposed for a three-year term last year but at the time said it was not an easy decision to seek re-election.
The borough's vice mayor is Cindi Lagoudakis. She'll take over as mayor until the October election and whoever wins the seat in that election will serve out Jensen's remaining two-year term.
"I know he's put in a considerable amount of time and effort over the last few years and yes we definitely thank him for his efforts," Lagoudakis said Thursday. "He's served both on the SEAPA (Southeast Alaska Power Agency) board and on the borough assembly and done fairly well in that regard and I think as an assembly we have worked fairly well together and I have to give Mark some credit for that."
It's not a new role for Lagoudakis. She has filled in as mayor when Jensen has been out fishing in past summers. She expects the assembly will continue on their work without Jensen.
"The state's fiscal situation means that we really do have to be paying attention to what's happening," she said. "The landscape is shifting daily and we have to really be thinking hard about what kinds of things we want to maintain in the borough and what things we're gonna have to let go as the budget constrains more and more. That's going to be our primary focus this summer and into the oncoming year."
With Lagoudakis taking over as mayor for the time being, that leaves a vacant seat on the assembly. It will be filled by assembly appointment. People interested in filling that seat can submit their names to borough clerk Debbie Thompson.