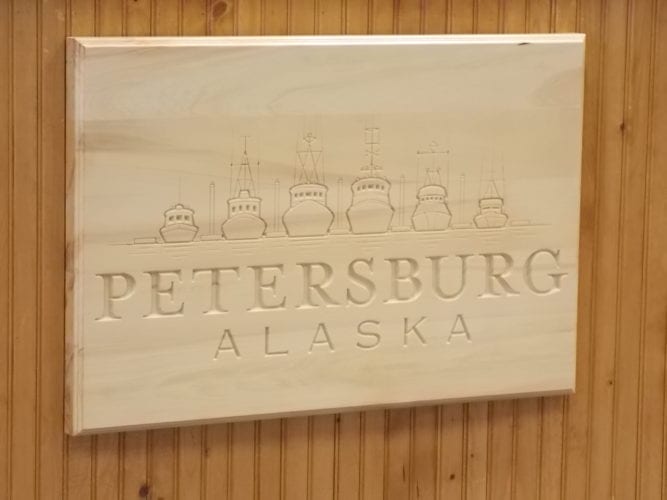 Property owners in Petersburg will be paying more tax in the upcoming year. Petersburg's borough assembly approved a small increase in the property tax rates borough-wide to make up for a potential loss in federal funding. The move was not without debate, however. Some on the assembly sought to remove part of the tax hike during a vote on next year's borough budget.
Owners of a 200,000 dollar home pay 2,220 dollars in property tax inside the old city limits of Petersburg, called service area one. That same home in the rest of the borough has a tax bill of 800 dollars. Borough staff proposed raising that amount by 100 dollars a year in service area one and 80 dollars for the remainder of the borough. The justification is to make up for the eventual loss of a federal payment called Secure Rural Schools funding.
During the second reading of an ordinance on next year's budget, assembly member Bob Lynn tried to kill the increase for property owners outside service area one.
"I think there's a very good chance we're gonna get the Secure Rural Schools funds," Lynn said. "But even if we don't, we have sufficient money to cover it, one. And two, that the balance that we have in there is that I see no reason why we cannot, we should not be bringing that balance down a little bit and holding the mill rate where it is this current year."
The borough has saved past payments from the Secure Rural School and at the end of last fiscal year had over four million dollars in that account. If that program is not reauthorized, that money used to fund the local school district is expected to last about six more years. The increase in property tax would make that money last longer, about nine years, and use more property tax revenue to fund the schools.
Nancy Strand did not want to lower the proposed property tax rate. "I think we need to save it as long as possible. They can tell us that SRS has a good chance of passing but until we actually see it, it hasn't passed.," Strand said.
"The problem with raising mill rate is once it goes up it never goes down," Lynn responded.
He and mayor Mark Jensen were the only votes in favor of keeping the tax rate at four mills for the greater borough and that budget change failed 4-2.
Later in the meeting the assembly voted 5-1 for the higher tax rate for property owners in both service area one and the rest of the borough. Lynn was the only vote against the tax hike.
In other budget changes, the assembly approved an estimated payment of around 4,400 dollars to the city of Kupreanof and agreed to take than money out of a 90,000 dollar contingency fund. That payment is essentially a pass-through of federal funding called Payment in Lieu of Taxes. That's money that the federal government gives to the borough for Tongass National Forest land within the borough. Jensen and Strand voted against it but it passed 4-2.
The assembly also voted 5-1 against restoring money in the electrical department budget for the purchase of property and improvement of land next to the downtown power and light building. Superintendent Joe Nelson proposed using that money to expand the parking lot close to Birch Street, remove trees near a transformer and do other work. Nelson told the assembly it was an important project.
"We can't even drive in and out of our area there without backing into traffic," Nelson said. "I can't get in and out of my parking place without backing in and out of traffic on the busiest intersection in town. So there is a definite need there. It is not a glorified parking lot. It is a needed project and it was well defined as I put it into the budget. And the city manager took a look at it and he agreed that yes this is something that needs to be done."
Kurt Wohlhueter proposed restoring that money, cut by the assembly last month. But he was the only vote for that change and it was not voted back into the spending plan.
Mayor Jensen pointed out two things he'd like to change in the budget. "In this budget there's a proposed wage increase for all department heads which is going to amount to $41,000. If I could make a motion I would probably ask that we didn't do that this year since we're so close on the budget. Another item in the budget is we're counting on $30,000 on revenue from marijuana tax sales. And if we're going into the contingency to balance a 4400 dollar deficit, I'm not so sure that money's going to show up."
Nevertheless, Jensen said he'd vote for the spending plan in second reading and think about changes in the third and final reading. The budget passed in second reading on a 5-1 vote with Lynn voting no. It could still see additional changes at the assembly's next meeting. That meeting was rescheduled for May 30th at noon.