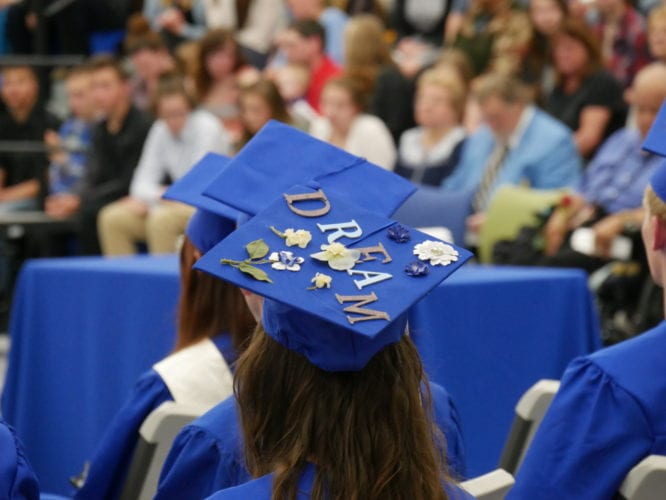 Petersburg High School Tuesday handed out diplomas to 29 members of the class of 2017 at a commencement ceremony in the high school gym.
This year's class heard addresses by its five valedictorians Alexandra Bless, Emma Chase, Sydney Guthrie, Izabelle Ith and Brandy Mulbury. The class history was presented by Kayleigh Eddy and Hana Newman. Mariah Taylor was the salutatorian. The keynote speaker was retiring middle school teacher and coach Rob Schwartz.
The local scholarship money awarded Tuesday night totaled just under 67,000 dollars. Overall the class secured more than 465,000 dollars in scholarship money. The class of 2017 made their class gift to KFSK.