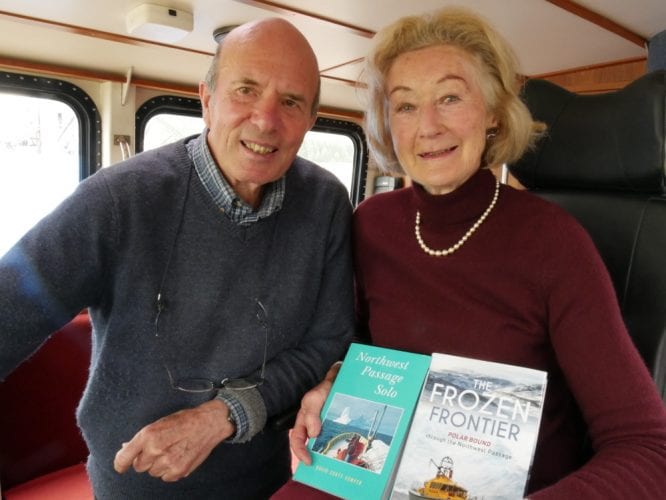 A pair of arctic explorers and authors are preparing their vessel in Petersburg's North Harbor this summer, getting ready for their next trip through the Northwest Passage.
David Scott Cowper and Jane Maufe plan to take the bright-yellow 46-foot motor vessel Polar Bound through the passage again this year. Cowper, who has made multiple sailing and motor vessel trips around the globe and through the ice-choked Northwest Passage, completed his latest journey last year with his son Freddy.
Maufe in February published her first book, "The Frozen Frontier: Polar Bound Through the Northwest Passage." It details her trips with Cowper on the Polar Bound in 2012 and 2013. Maufe has family connections to Sir John Franklin, the famed British explorer lost while leading an expedition searching for a sailing route through the Northwest Passage ice in the 1840s.
Joe Viechnicki spoke with the two of them on board the Polar Bound about the new book and their plans for this year.
Cowper left the Polar Bound in Petersburg over the winter after arriving here in late October. The two plan to leave for their next adventure in July.