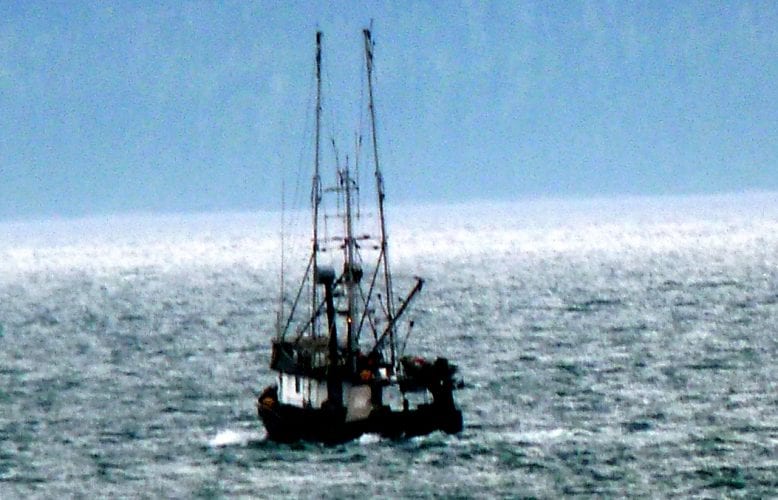 Southeast Alaska's commercial salmon troll fleet had higher than expected catch rates of king salmon during the first summer opening at the start of the month.
Kings are managed under the Pacific Salmon Treaty between the U.S. and Canada and Alaska's troll fleet catches a mix of hatchery and wild king salmon mostly returning to British Columbia and Pacific Northwest states.
In the first opening, fishery managers were targeting 63,000 treaty kings and another one thousand Alaska hatchery fish. The total catch looks like it will wind up around 63,000, with 61,000 of those counting against Alaska's treaty allocation.
The Alaska Department of Fish and Game expected the opening would be six or seven days; it only lasted four. Grant Hagerman, the department's troll management biologist for Southeast, saidcatch rates were better than expected.
"I think our catch per fleet per day is going to end up being you maybe 15 and a half thousand versus what we'd estimated to be a maximum of maybe ten thousand," Hagerman said. "So quite a bit different."
Hagerman said trollers seemed to be dialed in to king salmon in some parts of the offshore waters. "You know there was two large groups of boats that were fishing offshore during this opener," he said. "You know one was off of Cross Sound or off of Yakobi Island that were 8 or 9 miles out in the deep and then also off of Baranof too outside of Sitka here that were also 8 or 9 miles out, so pretty far offshore. We did see a little bit of that last year, in the July opener where some of the better catch rates were up there. For those two areas a good portion of the fleet were between those two areas and they were catching fish."
Hagerman said catches were not as strong in other parts of the Panhandle. There were about 50 fewer boats out fishing this year which is a little bit of a surprise with a very strong price. The average price for kings in the first opening was $7.40 a pound. That's a couple dollars higher than last year and more than double the most recent five-year average.
Meanwhile, a mark-select fishery that allowed trollers to keep hatchery kings is closing on July 21st.
The fleet has an overall allocation of 90,000 treaty kings to catch this summer season. A second king opening will be announced in early August. Typically it's after a region-wide closure to allow more coho to return to the inside waters of Southeast. Since the first king opening, the fleet has been out targeting coho and chum salmon. Hagerman said catches of coho have been strong in some parts of the region, even while trollers were seeking kings.
"You know even running king gear, trollers are running into obviously some abundance of cohos," he said. "And it wasn't region-wide. I'd say probably more on the central and north end, but during the king opening we did have reports of some excellent coho fishing, even fishing different waters and different gear obviously during a king opening. So once we closed kings and boats got back out initially to target cohos the catch rates have been very good. So the initial indications look good for coho."
There's also been some decent chum fishing around some terminal harvest areas near hatchery release sites. The price for troll-caught coho so far has averaged around $1.50 a pound. Trollers targeting chums around hatchery sites have seen an average price around 85 cents a pound.