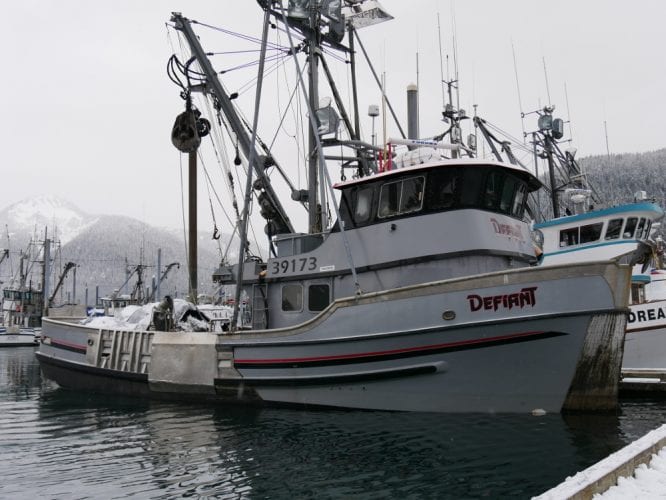 Volunteer firefighters responded to a boat fire in Petersburg's South Harbor around 8:40 Saturday evening.
The 58-foot seiner Defiant suffered substantial damage in the blaze. Volunteer fire department chief Doug Welde said a full crew responded to the fire and hooked hoses up to the fire suppression system in the harbor.
No word yet on a cause of that fire. It's the second in Petersburg's harbors in under a month. The gillnetter Moonshadow also was damaged by fire in late October.
(Editor's note: the time of the fire has been corrected)