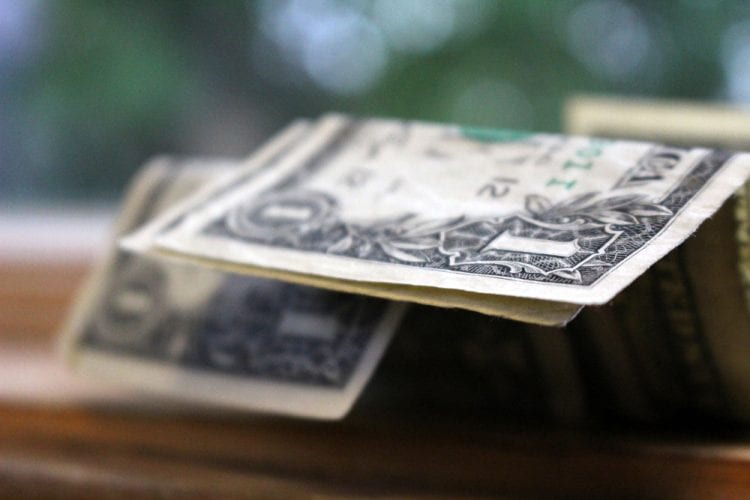 Most Petersburg residents 65 and over who don't pay the borough's sales tax will need to pay a fee next year to avoid the six percent tax on purchases. The borough assembly Monday, February 26 gave the final approval for an administrative fee for the tax exemption card.
The new fee will be charged every year for seniors to renew a sales tax exemption card and it's had mixed reviews by members of the public. Harvey Gilliland said he did not mind paying his share and didn't want the town to fail financially. However he did not think the cards needed to be renewed every year.
"With a phone call I learned that there are currently 559 senior exemption cards," Gilliland said. "So each year to renew the cards there's an expense of $33,540. It seems to me that that amount could be saved every year by either the seniors or the town if the cards did not need to be renewed. When most everyone including the town has budget problems, it doesn't make sense to spend unnecessarily."
Another person commenting, Brian Lynch said he turned 65 at the end of March so any change would also impact him. But he urged seniors who could afford it to pay their sales tax voluntarily.
"I really would like to appeal to people to do this," Lynch said. "I mean we get situations where you get water shortages . They ask for voluntary reduction in water use and normally citizens stand up and do what's necessary. We have a revenue shortage and I would really like to see people who can afford to do so, pay your sales tax regardless if you have a senior citizens exemption or even if you pass this ordinance."
The fee was originally proposed at $60 a year. That was the amount the finance director estimated would cover the cost of issuing the exemption cards annually. The assembly bumped that up to $100 in January.
Assembly member Nancy Strand explained why she wanted that increase. "We're doing it every year so we can weed out people who are no longer eligible," Strand said. "And each year we're gonna have to go through this, if the cost goes up, unless we charge it, unless we put the amount in there, it gives us room to grow."
This time around Assembly member Jeff Meucci moved to amend it back down to $60. "Yeah you know my original intent was not to make people pay more than what it was cost or the borough to do," Meucci said. "And, $60 is what I've been told it cost to produce the card and staff time, that's why I made the motion to go back to 60. I know it might cost more in the future but we're dealing with something right now."
The change did not have the votes however. Jeigh Stanton Gregor, Eric Castro, Kurt Wohlhueter and Strand voted it down, leaving the amount at $100.
The ordinance was in its third and final reading by the assembly. As drafted it allows the fee to be waived for seniors who live on up to 20-thousand dollars a year for a household. The assembly did pass an amendment to include the Medicaid definition of household as a tax payer, their spouse and dependents.
The amended ordinance passed one a 4-3 vote with Wohlhueter, Mark Jensen and Brandi Marohl voting against it.
It's estimated about 400 seniors who currently have an exemption card will not qualify for the income waiver. At $100 per card that means the fee should bring in around $40,000 a year for the borough.
The new fee takes effect on January 1st of 2019.