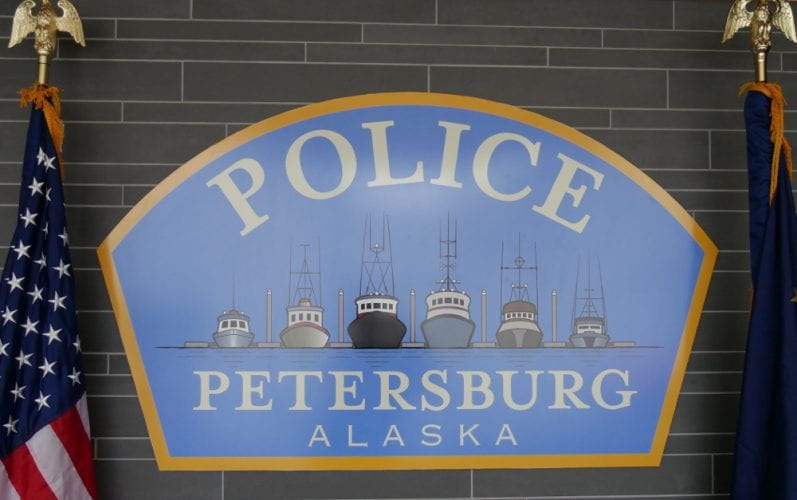 A short-handed Petersburg assembly Monday gave the green light to a reality TV show company to do some limited filming with Petersburg's police department.
The New York City company Engel Entertainment has produced such shows as North Woods Law and Lone Star Law.
The company has contacted Petersburg's police department about filming police officers who have from the lower 48 to communities in Alaska.
Local police captain John Hamilton talked with officials in New England and Texas and heard positive reviews from others in law enforcement who had worked with that company. Hamilton also thought the exposure would be good for the town and could be a tool for recruiting others to come work at the Petersburg police department. He wrote the company is also talking with Fairbanks, Haines, Cordova and Craig.
Not everyone on the assembly was sold on the idea. Mayor Mark Jensen had mixed feelings about it.
"I think today I would not vote in favor of this and maybe in the future to have more, not up to speed, but be more informed, I might change my vote but right now I don't know that it's a good idea," Jensen said.
With only the mayor and three assembly members at the meeting, it didn't look like the four votes were there for approval. Others on the assembly liked the idea.
Nancy Strand agreed with captain Hamilton's assessment of the company.
"It can only be positive exposure for us," Strands said. "I believe we have veto over any part of it right up until practically it goes on the air. Probably editing has to be approved. I'm supportive of it. I think it might be kind of interesting but I don't have TV so…"
That comment drew a laugh from the audience.
Without all four on board, it sounded like the assembly was going to put off the vote until its May 21st meeting. However, Kara Smith, the VP of development for Engel Entertainment explained by phone her company was seeking permission for only limited filming.
"We have other locations that we're working with as well and what this, what we're looking to do here is not get full access and permission to film the entire series but just to film a day or two to learn what Petersburg is like and what it's like to be an officer in Petersburg," Smith said. "So what we're asking from Engel Entertainment is not full permission to participate in the series but just to allow us to film in Petersburg 1-2 days within the next month or so. I'm just afraid that if we wait until the 21st we might miss our window."
Smith said they'd only be filming with members of the department willing to be on camera. The limited filming approach changed the mayor's mind and the reality show filming passed by a 4-0 vote. Assembly members Jeff Meucci, Kurt Wohlhueter and Eric Castro were not at the meeting.
The assembly approval means the borough will review the contract for the full project. The company will do some limited filming and Petersburg can still back out of the show.