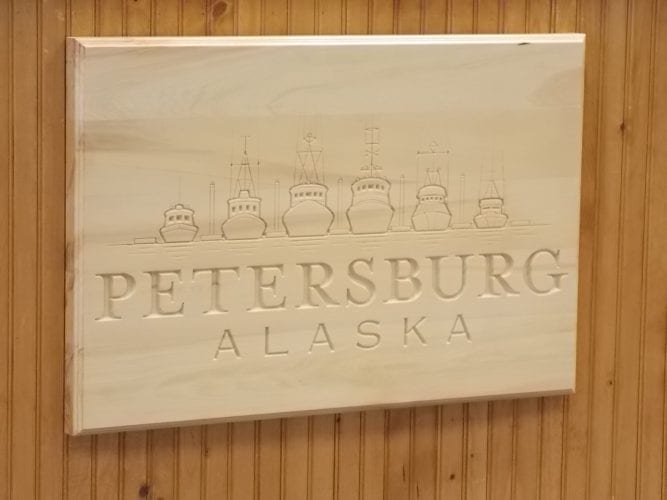 A Petersburg assembly member will be listening in on labor talks with the union representing most borough employees this week. Employees have been seeking a new contract for well over a year.
Jeff Meucci on Monday sought permission from the rest of the assembly to attend a meeting between the borough and the Petersburg Municipal Employees Association this Thursday, June 21. Meucci attended Monday's assembly meeting by telephone.
"You know over the last couple of weeks we've been just kind of listening to different versions about what is going on at this meeting or that meeting and I honestly don't understand how the process works," Meucci said. "And it seems like once every three years we get ready we do the IBEW contract negotiations and now we're dealing with the PMEA contract negotiations and I just wanted to kinda sit in as a fly on the wall and see how it all works."
The assembly approved a new three-year contract with electrical department workers represented by the International Brotherhood of Electrical Workers, or IBEW, this month. The PMEA represents most other borough employees who aren't in supervisory positions. They've been working under the terms of their old contract which ran through June of 2017. The borough and the PMEA have been in talks over terms of a new contract for more than a year. The union this spring lodged an unfair labor complaint with the state against the borough, alleging that the borough was not bargaining in good faith. The borough's negotiator is asking the state to dismiss that complaint arguing that the union hasn't presented facts to warrant a hearing. The Alaska Labor Relations Agency conducts an investigation and can then schedule a hearing if it finds probable cause for the complaint.
The PMEA also filed a similar charge against the city of Petersburg in 2010 but ended up withdrawing that after the city agreed to mediation. The state agency was also involved in that year-and-a-half contract dispute when it was called on to determine which municipal workers in Petersburg would be allowed to go on strike.
Meanwhile, earlier this month the assembly approved a last best and final offer to the employees but also said the union was welcome to come back to the table with a counter-offer.
At Monday's meeting the five assembly members voted unanimously to approve Meucci's attendance at this week's labor talks. Vice mayor Jeigh Stanton Gregor explained his thinking.
"I don't think our presence in negotiations is necessarily appropriate under normal circumstances," Stanton Gregor said. "We hire a negotiator, or we have a negotiators, the union has negotiators. That's why these people do their jobs. That's not our role. That said, this thing has drug on for a long time. There's been a lot of contention to it and with member Meucci saying that he wants to be a silent, for lack of better word, fly on the wall so he can feel like he learns more about it, in this specific circumstance I can, and with member Meucci being a silent person, I can support it in this specific instance. So I'll be voting for this."
The vote was unanimous to allow Meucci to listen in on Thursday's labor meeting. In other decisions, they also approved the hiring of James Kerr as Petersburg's new police chief with an annual salary of 96,000 dollars.