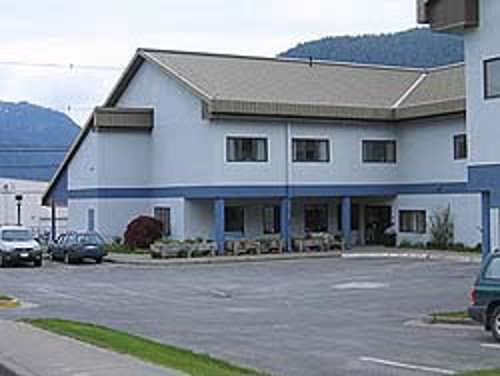 Local residents can expect to see police officers, possibly with their guns drawn, responding to the Petersburg Medical Center this Wednesday. Don't be alarmed, it's only a drill. Hospital staffers are following the lead of many schools and public facilities around the country practicing for an active shooter scenario.
Laurie Miller is a medical technologist and the emergency preparedness coordinator for the medical center. She explained it's important to be prepared for someone coming to the hospital with the intent of shooting people.
"48 percent of active shooter events happen in a business," Miller said. "The hospital is a business. We've actually had an active shooter event in a hospital in Alaska. It happened in Soldotna and we wanna make sure our staff have the training and then have the ability to act should something like this ever happen."
The drill will be Wednesday, December 12, but they're not announcing the time, in order to make the simulation as real as possible. The medical center will continue to serve patients that day and will not close during the drill. Staffers plan to post signs that day to inform the public but people in the area can expect to see law enforcement officers rushing into the hospital and staff leaving the building.
"The hospital uses the ALICE, Alert, Lockdown, Inform, Counter and Evacuate techniques," Miller explained. "Mostly we will be practicing evacuating. So you may see hospital staff running out of the building. It's OK. They're supposed to do that and we will be assembling at a rally point and then we'll debrief from there and see what people thought, how they reacted, if anything surprised them."
The drill will include Petersburg police, Alaska State Troopers and U.S. Forest Service law enforcement. The U.S. Coast Guard is expected to send observers as well. Local police here have already practiced in Petersburg schools and also attended training in Wrangell's schools. One of the local officers has also completed an active shooter instructor course.
Police chief Jim Kerr explained what he's hoping for out of the exercise at the hospital. "Whichever officers are scheduled to work that day, we're actually going to figure out the response time from the time we receive the call from the hospital that it's happening, we're going to figure out an appropriate response time and then we're going to stagger the entry based on response times and officers responding from their residence," Kerr said. "So we want to make it as realistic as possible."
The hospital will also be bringing in safety personnel from other facilities in Alaska to observe. Petersburg Mental Health Services will also be on standby if counseling is needed for participants.
Medical center CEO Phil Hofstetter said it's important to do these kind of drills. "It's something we hope never happens in a small community but the importance of that from a hospital standpoint and then partnering with the law enforcement and some of the other agencies in town to make sure they're able to respond appropriately I feel like is an extremely important process to go through," Hofstetter said.
Members of the public are encouraged to stay clear, during a drill or an actual shooting.