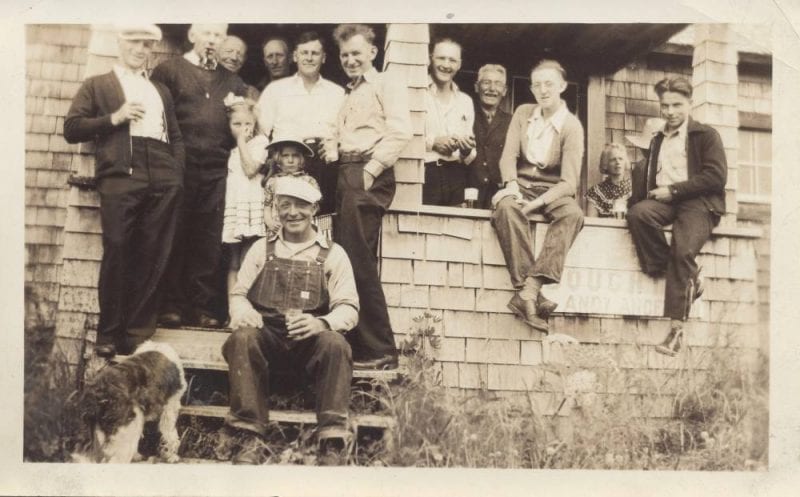 There were a lot of remote homesteads near Petersburg in the 1920's, 30's, and 40's, but people still found a way to socialize. That party atmosphere is being celebrated this Saturday night at the Sons of Norway Hall. It's called, "Frontier Folk:  A Night at Hazel's" and commemorates Hazel Anderson Miller, who liked to host parties at her fox farm on Whitney Island near Cape Fanshaw north of Petersburg.
The Clausen Museum is hosting the event. The idea for it started with old photographs in the museum's archive, which had been donated by a woman in California named Carol, who was Hazel's granddaughter. Museum Director Lizzy Walsh says she and curator Ann Lee used those along with other photos and newspaper clippings to create Hazel's story.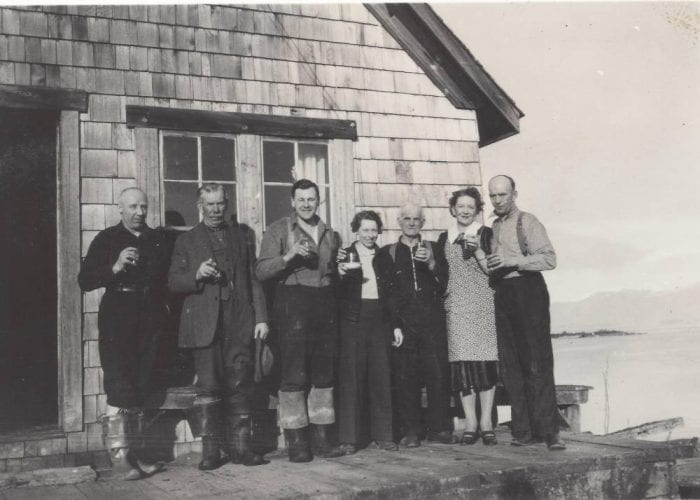 Walsh says after the death of Hazel's first husband, Andy Anderson, she continued to throw parties at the fox farm and eventually met her next husband, a logger, at one of them.
This Saturday's event includes a catered dinner and a five-piece string band from Ketchikan, The Free Radicals. A limited number of tickets are being sold at Lee's Clothing for $50. The dinner starts at 6 pm. After 8 p.m. doors will open to the general public for $20.
Dressing up in either old homestead attire or clothes for square dancing is encouraged but not required.
The museum has enlarged some of Hazel's original photos, which will be on display Saturday night at the Son's of Norway and then later at the museum.