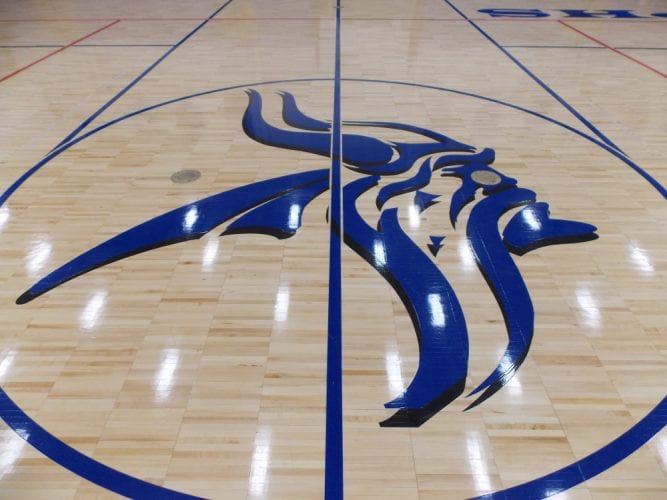 Petersburg High School's varsity basketball teams won one game at homecoming in Wrangell this weekend.
The girls varsity lost 50-25 on Friday and 57-31 on Saturday. Kaili Simbahon led scoring with 13 points in Friday's game  and eight points on Saturday.
The boys team won 58-38 Friday night and lost 53-48 on Saturday. Louden Sandhofer led scoring for Petersburg both nights with 21 the first night and 16 the second. Brennan Skeek scored 15 for the Vikings on Friday and Thomas Durkin had 15 on Saturday. Joe Viechnicki spoke with both coaches about the games, starting with girls coach Dino Brock.
That's boys basketball coach Rick Brock. The Vikings are 7-6 on the season and host Metlakatla at home this weekend. The boys games are at 6:30 Friday evening and 11 a.m. Saturday. Friday night they'll be passing the hat for the Sagerstrong Foundation, to raise money for leukemia research and support. That's in honor of the late NBA and national sports broadcaster Craig Sager.
The Lady Vikings have three wins and eight losses and are on the road against the MissChiefs this weekend.