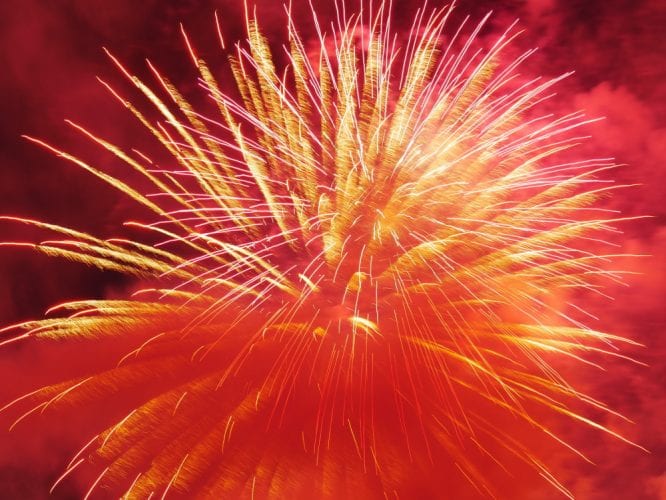 Instead of allowing the use of fireworks on certain days in Petersburg, the borough assembly Monday voted for the first reading of a new local law that would prohibit their use and create new fines for people breaking the law.
As initially drafted the new local law would have allowed fireworks use on three days each year, July 3rd and 4th and December 31st within the old city limits.
Assembly member Jeigh Stanton Gregor wanted to remove those days for allowing fireworks.
"People talk about how it impacts their pets, their kids," Stanton Gregor said. "One individual in particular spoke that really resonated with me is that what does this do for us as a community, how does it benefit us? I don't think it does. I think cleaning up the language in lots of other pieces in here I'm really good with. Like allowing possession of fireworks. As we all know fireworks are discharged in service area one anyway a lot of the time around those holidays and much to many peoples' chagrin, but by allowing it I don't think it serves any public purpose so I'd like to remove it."
The old law for the city of Petersburg dates back to 1973 and it prohibits even the possession of "all torpedoes, roman candles, rockets, skybombs, skyrockets. M-80s, cherry bombs and all other articles which are commonly known as fireworks or firecrackers." Sale of those items within the old city limit also is prohibited. The old law does not include any fines or punishments for violations. The only way for local police to clamp down on their use is to pursue criminal charges under state law for disorderly conduct. Police chief Jim Kerr has written to the assembly advising that fines should be implemented or use allowed on certain days.
Assembly member Taylor Norheim pushed for the law to be changed to allow use of fireworks.
"I'd like to see it legalized because right now I can go out on my back deck and light off some fireworks and then run inside really quick and the police show up and… I mean that's kind of what everybody's doing," Norheim said. "So we can make it illegal and we can go around and be slapping fines on people for something that they've been doing forever anyways or you can just make it legal and just say, your dogs are scared of fireworks, maybe you should put them inside on the 3rd, the 4th and the 31st."
Norheim and Brandi Marohl voted against Stanton Gregor's change to remove the allowable dates but that passed on a 5-2 vote.
Jeff Meucci said he could be convinced to change his mind.
"This is the first reading on this," Meucci said. "Next time we read it it's going to be the second, which will be the public hearing and if I can hear compelling reasons why to put that back in I'd be more than happy to amend the next time we're together and put that back in. But for now I'll be voting to pass this ordinance as amended."
Fines for shooting off fireworks would start at 150 dollars and go as high as 500 dollars for a third offense. Larger displays and sale of fireworks would also mean a 500 dollar fine.
The amended new law passed in first reading by a 6-1 vote with Marohl the only no vote. It has two more readings and if approved could be in effect this Fourth of July.