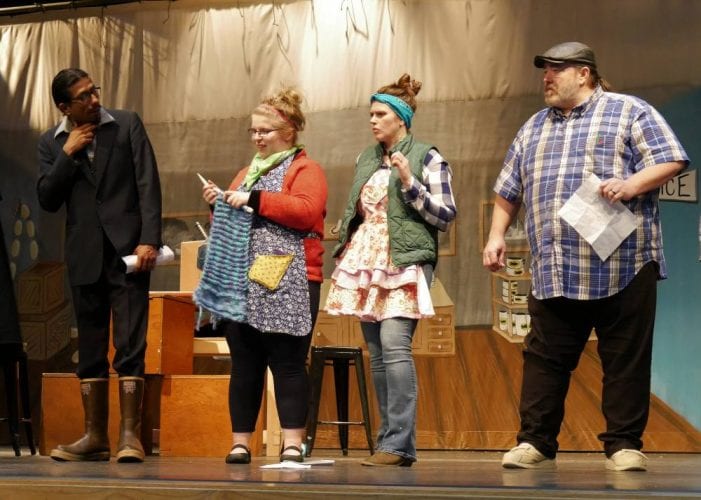 Petersburg's acting troupe, The Mitkof Mummers, will be performing a melodrama over the Little Norway Festival weekend. It's called "Millie Monka and the Salmon Cannery…or There's Something Fishy Going On". KFSK's Angela Denning has more:
Irene Littleton is gathering her cast to the front of the stage in the Wright Auditorium. It's Littleton's 10th play to direct in the last seven years and she knows there's a lot to cover in the last week of rehearsals.
There are 14 characters with lines. David Dial has the most lines. He will be debuting for the Mummers as the play's villain, Artie Fischel. He wants to take over a local salmon cannery and thinks the best way to do it is to make the salmon disappear at least temporarily.
The Monka family, which owns the cannery, is devastated when only one fish turns up to process.
The performance of "Millie Monka and the Salmon Cannery" will take place at the Wright Auditorium Thursday, Friday, and Saturday evenings. Show time is 7 p.m. Doors open at 6:30 p.m.
The show is for all ages.
Tickets for the show are being sold in advance for the first time. You can get them at the Petersburg Pilot. They're $10 a piece.