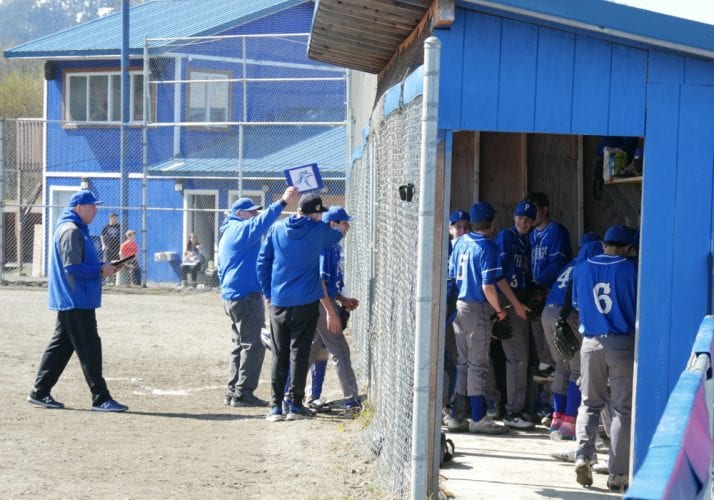 It's been a long losing streak for Petersburg High School's varsity baseball team but that came to an end at the ball fields in Petersburg Friday evening. The Vikings beat the Thunder Mountain Falcons 6-5 to break into the win column for the first time since May of 2016. Most of the players on this year's team hadn't experienced a win in their high school baseball career until now. And it came in dramatic fashion, a bases-loaded walk with two outs in the bottom of the seventh inning.
Thunder Mountain went on to win both varsity games the following day 8-0 and 16-0. Petersburg's junior varsity lost a morning game Saturday 10-0 but won that evening 13-10. Joe Viechnicki spoke with Petersburg coach Jim Engell about ending the winless streak and the highlights from the weekend.
Petersburg is the fifth seed at the region five tournament in Juneau this week. The Vikings open up against fourth-seeded Thunder Mountain Thursday.