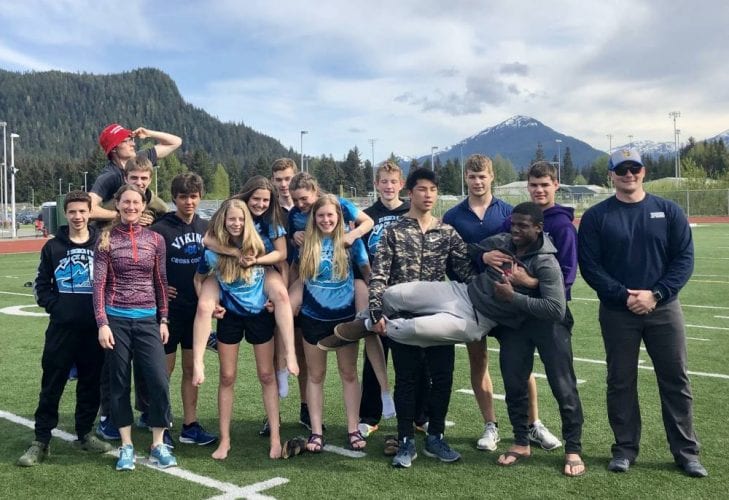 Petersburg High School track and field team competed at the regional meet in Juneau last weekend. The boys' team took third place behind Sitka and Haines. The girls' team placed fourth behind Sitka, Skagway, and Haines. However, most Petersburg athletes qualified for the State meet and several recorded personal bests.
Sophomore Aiden Luhr brought home the most medals. He took first place in both the 100 meter and 200 meter runs. He also took second place in the high jump and second place in the 4 by 100 meter relay. Also in that relay were Julian Cumps, Koren Sperl, and Kole Sperl. Luhr also received the award for Outstanding Athlete for the Division II meet.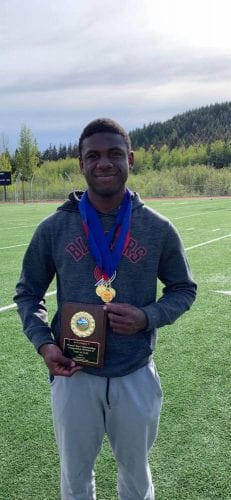 Sophomore Julian Cumps took first place in the long jump. He took third in the 300 meter hurdles.
Senior Koren Sperl took second place in the discus throw.
Sophomore Owen O'Brocta finished second place in the 110 meter hurdles.
Sophomore Annie Christensen took second in the long jump.
Sophomore Kendra Coonrad took third place in the 100 meter hurdles and fourth place in the 300 meter hurdles. She also took third in the high jump.
Senior Tolin Eddy took fourth place in the 800 meter run and fourth in the 3200 meter run.
The Girls 4 by 200 meter relay took second place. The runners were Ruby Massin, Kendra Coonrad, Brooklyn Dormer, and Annie Christensen.
The boys 4 by 800 meter relay finished third place. The runners were Tolin Eddy, Koren Sperl, Uriah Lucas, and Kole Sperl.
Petersburg coach, Tyler Thain, spoke with KFSK's Angela Denning about the regional meet, which he says went really well.
Here are the full results from the Division II Regional track meet in Juneau.
The State meet is this Friday and Saturday in Palmer.