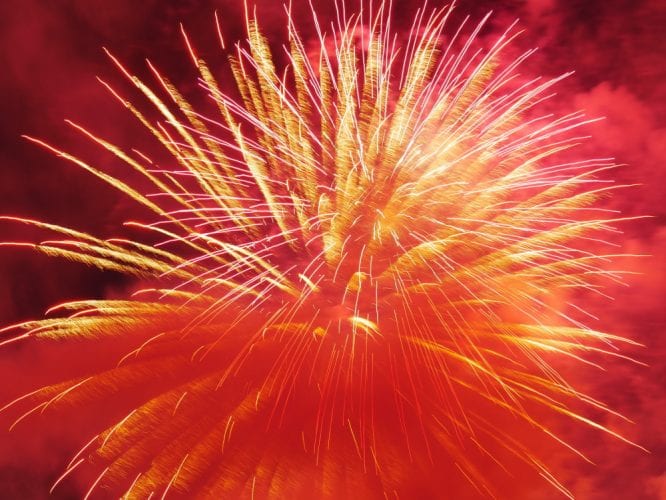 Reversing course from the meeting before, Petersburg's borough assembly Monday added back two days a year when people would be allowed to shoot off fireworks within the old city limits.
The law as drafted would prohibit use and sale of fireworks within the former city limits and it would create new fines for violating that law. It would allow some displays as permitted by the police chief and fire marshal. So the community's Fourth of July display would still be allowed.
As initially proposed, it would have allowed people to shoot off smaller fireworks on three days a year. The assembly voted to remove those allowable days at their May 6th meeting.
Taylor Norheim has pushed for allowing use for select days each year. He made several arguments in support of the allowance, among them that the local police force has better things to do.
"It's more of a waste of their time I feel like when there's more important things to be doing," Norheim said. "Also it's the Fourth of July. It's the nation's birthday celebration and now we're going to criminalize people for celebrating it because some people don't want to sedate their dogs or snuggle them or something? I mean come on."
Several members of the public spoke in favor of allowing fireworks.
Assembly member Jeff Meucci voted the meeting before to remove the allowable days. But this week he proposed adding back two days a year, namely July 4th and December 31st.
But others on the assembly opposed that move. Jeigh Stanton Gregor has raised the issue of impact on pets and people in the community. He also noted this proposed law is not a big change.
"People use fireworks in town anyway," Stanton Gregor said. "There's definitely a live and let live attitude towards that. It's technically been illegal in service area one. It's not new."
The old law for the city of Petersburg dates back to 1973 and it prohibits even the possession of fireworks. However, there were no fines attached to that ban.
This latest amendment to allow use on July 4th and December 31st passed 4-3 with mayor Mark Jensen and assembly member Bob Lynn joining Stanton Gregor in voting no. It was the same vote for the newly changed law in second reading. It will have one more reading and could be changed again before taking effect. As amended, commonly used, smaller consumer fireworks will be allowed starting at 1 in the afternoon on those two days, until one hour after midnight.