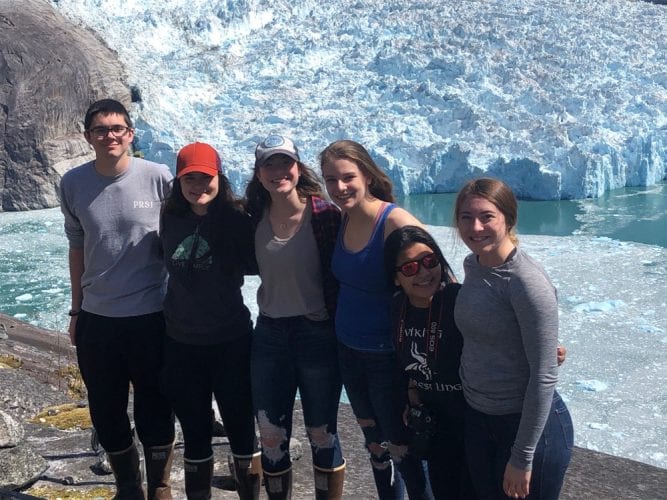 The Petersburg High School glacier survey is the focus of a new short film being shown Wednesday, May 29th at 6:30pm in the Wright Auditorium. It's National Geographic explorer and photographer Ian Strachan's first documentary film project. Strachan shot footage of the LeConte Glacier as well as interviews with the students involved in the decades-long survey project. Ari Snider spoke with him about the film.  
Ari Snider: How long has this fellowship been going on and how much left do you have?
Ian Strachan: It was an early career grant so just a small $5,000 for a story that I pitched. And it was just to come up and focus on showing LeConte Glacier.
……
IS: And then just some interviews with the students about all the work they've been doing there.