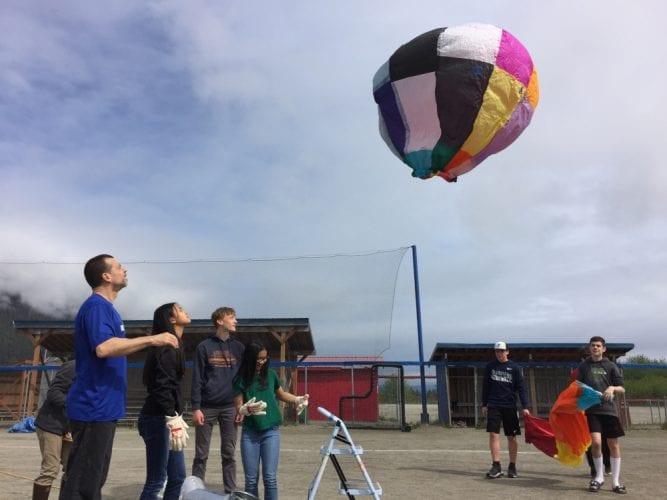 Last Tuesday Mitkof Middle School's seventh and eighth grade classes teamed up to launch eight homemade weather balloons from the ball fields in a year-end science experiment.
The balloons are big, about five or six feet tall, and made from a patchwork of colorful tissue paper.
Science teacher Jo Ann Day and math teacher Rick Brock organized the experiment. Day says the activity has happened annually for the past 25 years or so. She says it's a fun way to wrap up the semester and illustrate classroom lessons.
"It's a great project," she said. "We talk about convection currents, the seventh graders measure temperature and figure the height of the balloons using tangent. It's kind of a fun culmination at the end of the year."
The students used a hot air pump to fill the balloons. When the temperature inside hit 230 degrees, they release it into the air.
Once freed, the balloons lifted up and floated east on the breeze, usually with a crowd of students chasing after them. Some balloons got as far as Sandy Beach before sinking back to earth.