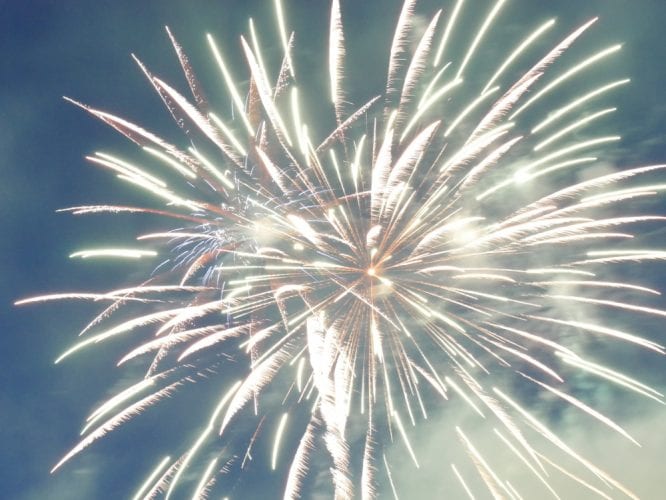 Petersburg's community fireworks display will be on the night of July 3rd, instead of July 4th, for the second year in a row.
That change was made last year to accommodate both the volunteers who put on the display and the people who enjoy it, allowing for a day off after staying up late for the show. Members of the volunteer fire department and others in the community will be setting up and lighting off an estimated 800 pounds of fireworks, including 400 different shells Wednesday night. Joe Viechnicki spoke with Dave Berg one of the volunteers who helps make it happen each year. He says it went well to have the fireworks on July 3rd last year.
The display is funded by sales of raffle tickets sold by the Petersburg Chamber of Commerce. Alaska Marine Lines donated the shipping to get the fireworks to town. The show is at 11 p.m. on Wednesday, July 3rd at the ballfields.