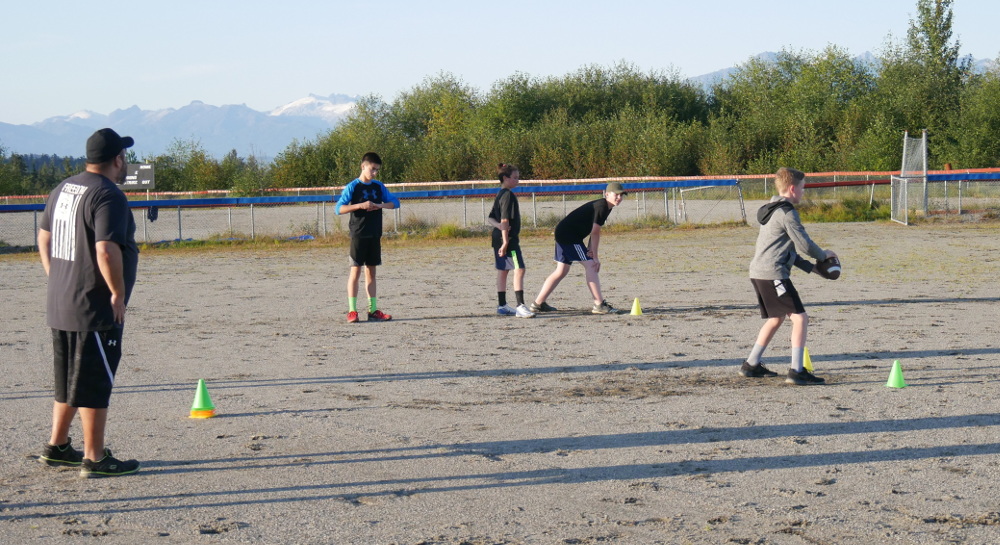 Petersburg's first youth flag football season wrapped up August 31 with two local teams competing for the league title at the ballfields Saturday.
The new league is the brain child of Petersburg resident Tony Vinson. He and a few other parents and coaches started planning to form a flag football league almost a year ago. He has since formed South East Flag Football Incorporated. This summer the league had a short season for two local, coed teams of 11, 12 and 13 year olds. That included a combine, to gauge players on their skills, practices and last weekend's games. Joe Viechnicki spoke with Vinson about the start up of the league and his plans for the future.
Tony Vinson's Southeast Tsunami beat the Muskeg Marauders in the best of five league title series. Vinson hopes to expand the league to play teams from Wrangell and Ketchikan next year, with the championship games held over Labor Day weekend.