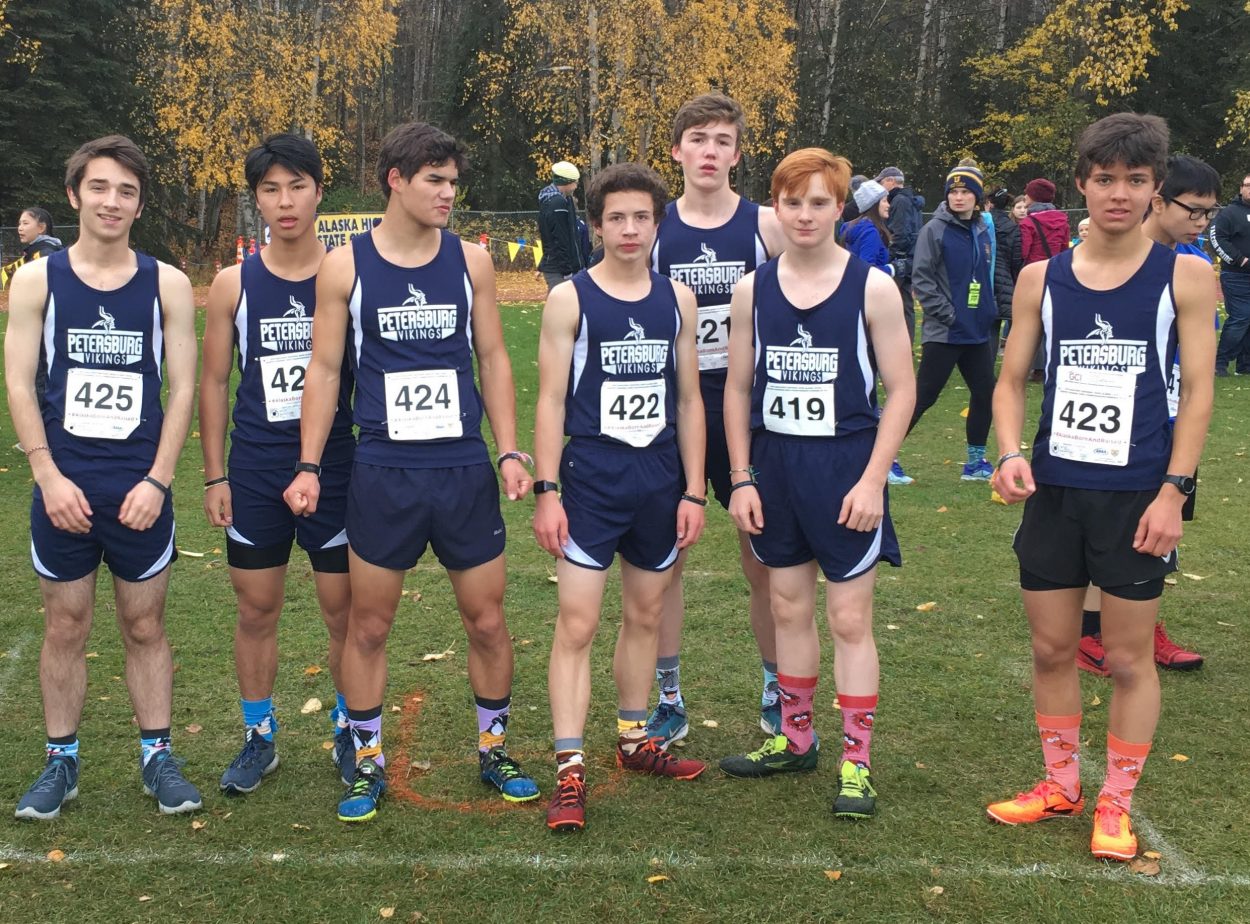 The Petersburg High School boys cross country team took second place at the State meet last weekend and the girls' team finished in third place. The meet was held in Anchorage with small 1 and 2 A teams from all over the State.
The Petersburg boys finished second behind Haines and in front of Unalaska. The girls took third place following Haines and team called Sockeye Co-Op Team.
There were 81 runners in the boys division. Sophomore Uriah Lucas led the Vikings finishing in 10th place with a time of 18 minutes flat. Eight seconds behind him was senior Kole Sperl in 12th place. Sophomore Chase Lister finished in 20th place at 18:51. Sophomore Michael Durkin finished 24th. Sophomore Reed Anderson took 26th place. And senior Noah Sullivan finished in 48th place.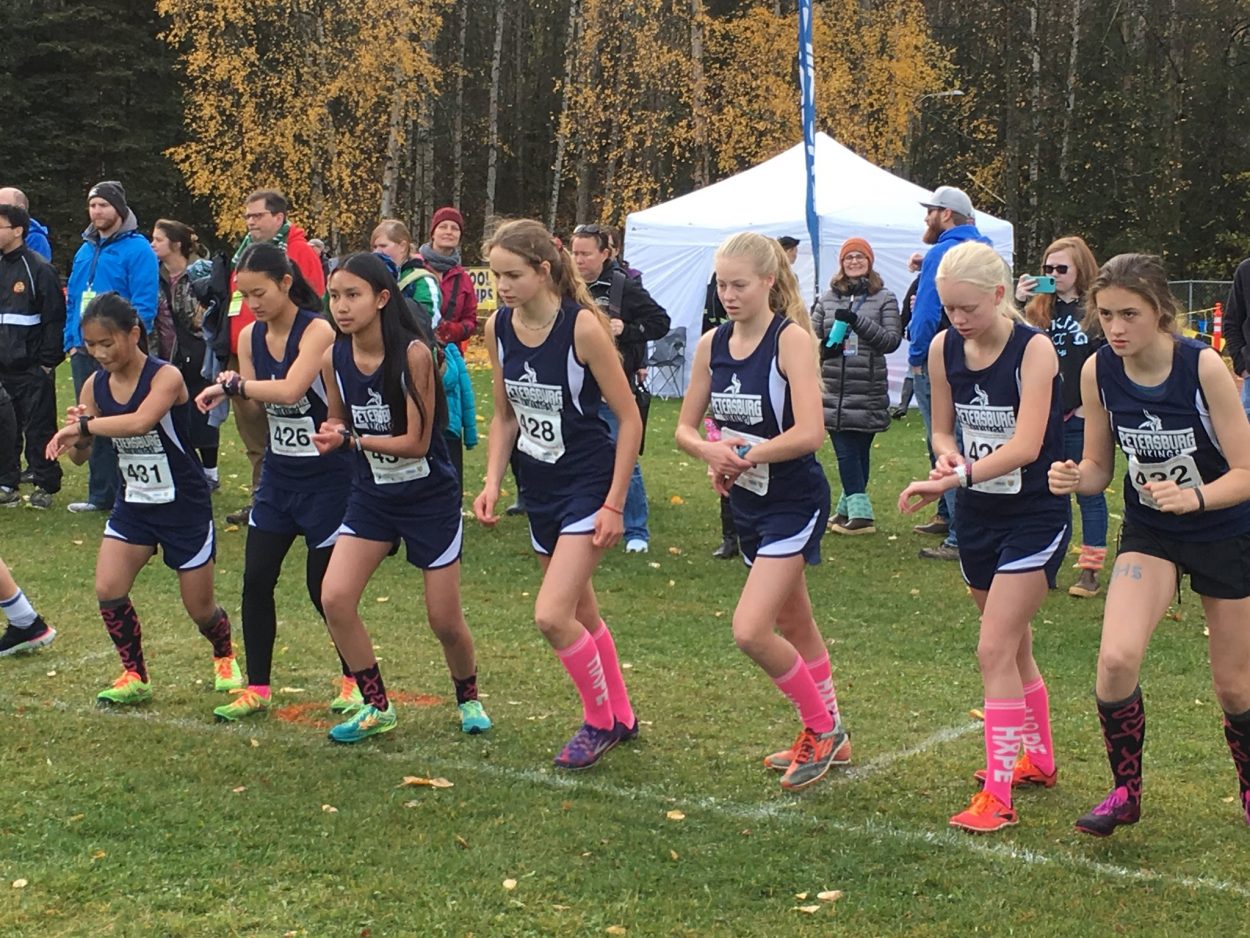 There were 77 runners in the girls division. Junior Maia Cowan led the Lady Vikings finishing in 4th place with a time of 21 minutes and 28 seconds. In 10th place was junior Kendra Coonrad at 22:01. Eleven seconds later in 11th place was senior Melanie Chase at 22:12. Freshman Alexus Sakamoto Quezon finished in 31st, Lydia Martin took 34th, Deirde (D-D) Toyomura finished 40th and Saphire Weathers finished 64th.
Head Coach Tommy Thompson and Assistant Coach Debby Eddy spoke with KFSK's Angela Denning about the state meet. They said both of the teams ran great.