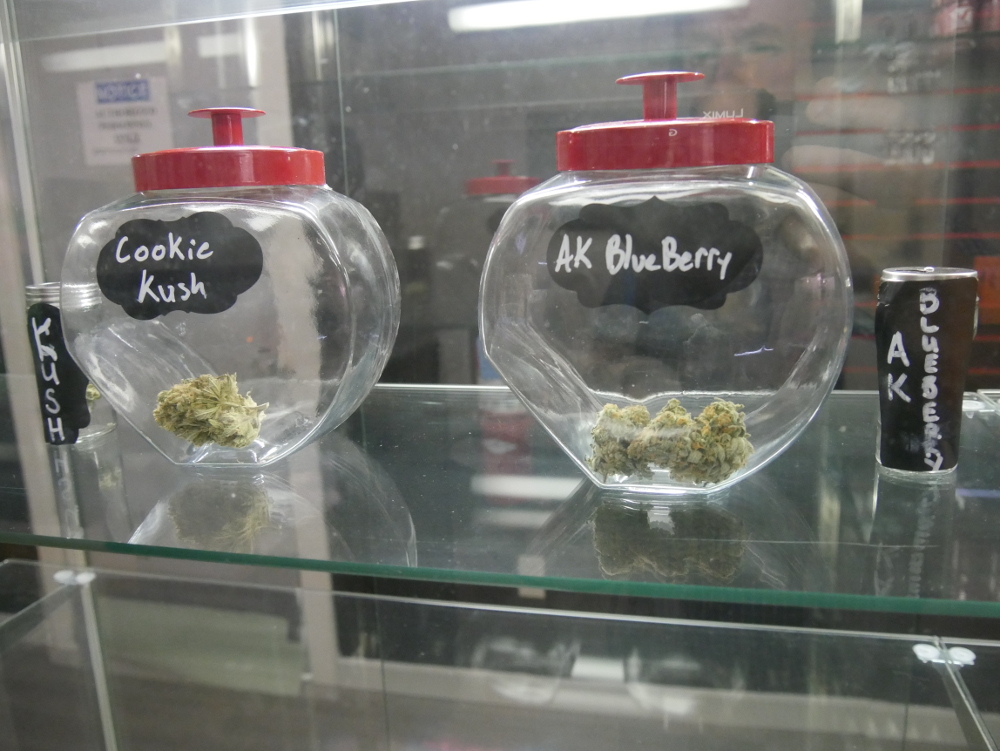 Petersburg's borough assembly Monday gave the first approval to a new local law clarifying that exemptions to local sales tax do not apply to sales of marijuana or marijuana products in the borough. But the assembly agreed to make clear those exemptions are still valid for hemp or CBD products.
The new law would make clear that seniors and non-profit organizations have to pay sales tax on marijuana purchases.
Susan Burrell runs a marijuana growing business and a retail store that's been selling in downtown Petersburg for over a year. She wanted to make sure sales tax doesn't apply to the other products she sells that are often marketed for health reasons.
"The drug store sells hemp products," Burrell said. "They get tax free, the seniors get tax free on that. And it's not a controlled substance. I can order it online, I can order anywhere. So I do believe that they should be able to get the CBD products tax free. But I do agree with the marijuana tax."
CBD is short for cannabidoil, an active ingredient in the cannabis plant, and marketed in products for pain relief and other benefits. Congress passed a farm bill last year that removed hemp from federal law on controlled substances. The Food and Drug Administration says it has not approved any CBD products other than one prescription drug for epilepsy and also says there's limited information on the effects on the body.
The borough's finance director Jody Tow explained to the assembly that the proposed law would reflect what's already happening at local businesses for CBD or hemp products.
"If you're able to get something over the counter, it's not taxable for seniors," she said.
Tow said Burrell has been collecting sales tax already for marijuana sales and this change brings local law in line with how alcohol and tobacco are taxed. Local voters agreed to remove tax exemption for alcohol and tobacco in 2011. This change adds marijuana and marijuana products to that list. The assembly voted 4-0 to change the proposed law to clarify hemp products are exempt. The vote was also 4-0 to approve the amended law in its first reading. Assembly members Jeigh Stanton Gregor, Brandi Marohl and Taylor Norheim were not at the meeting. And new assembly member Chelsea Tremblay was sworn in for a three-year term, replacing Kurt Wohlhueter.