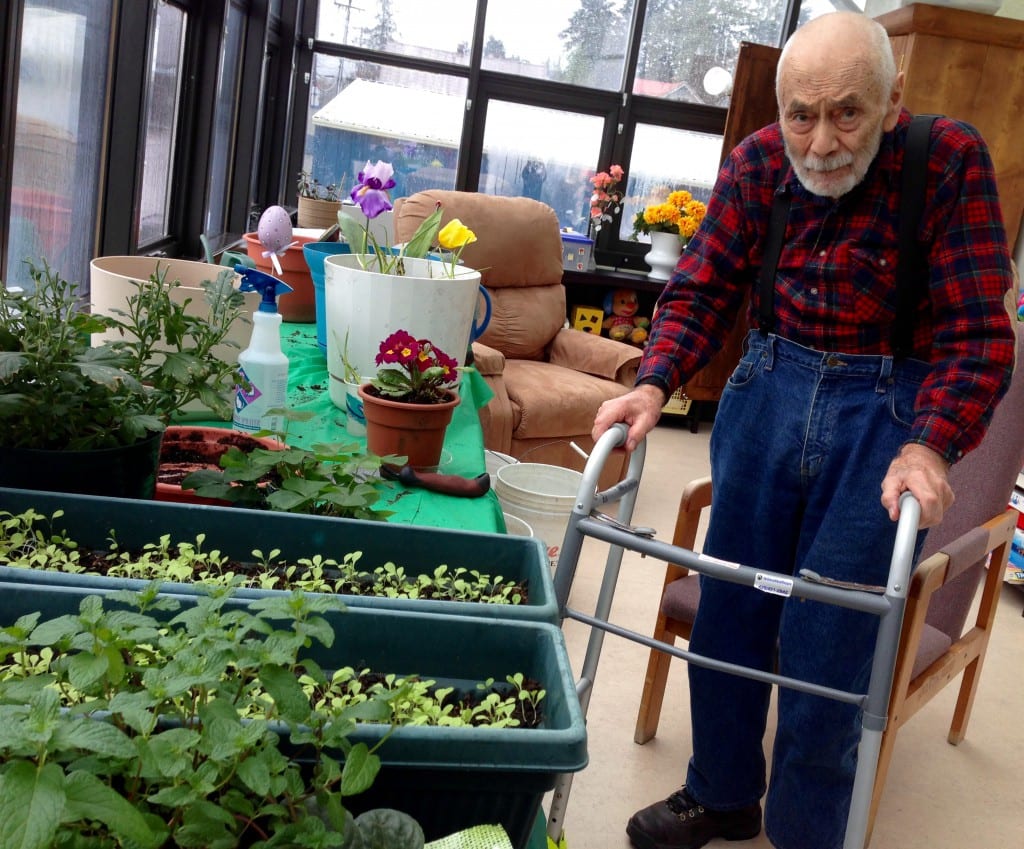 Petersburg Medical Center is hosting a few community forums on aging and healthcare, Tuesday, Nov. 12. A Community Cafe on the subject will be held at 2 p.m. and again at 6:30 p.m. KFSK's Angela Denning spoke with some PMC staff during a recent live radio show and has this report:
Petersburg's senior population is growing. A 2016 borough study found that in a dozen years, Petersburg's senior population will double making up 28 percent of the town.
So what does that mean for seniors getting health care? It's something that the Petersburg Medical Center is thinking about because aging and healthcare isn't always easy to understand.
"There's a lot of challenges with that and it's very complicated," said PMC's CEO, Phil Hofstetter. "End of life care, home health, assisted living facilities, home programs, aging in place programs, long term care, skilled nursing, inpatient, outpatient, those are all services applied to anyone but aging is also related to a lot of those services.
There is also financial planning. Just saving money over the years may not be enough. Petersburg Medical Center has a 15-bed long term care facility. It can cost nearly a thousand dollars a day for care, which is unaffordable for most people paying out of pocket. And it's not just Petersburg. It's expensive all over the country. Many seniors have Medicare health insurance but that doesn't pay for long-term care. Only Medicaid for low-income seniors does. So, if patients have more than two thousand dollars in the bank or any assets, they can't get in.
"Medicare doesn't pay for long term care," said Elizabeth Hart, Skilled Nursing Coordinator and Manager for PMC.
Hart says she sometimes has to share this bad news at the worst times.
"People are usually in a crisis state with their loved one becoming more than they can actually take care of at home and a lot of caregiver fatigue and burnout and people are just really vulnerable emotionally at these times," Hart said.
Medicaid does pay for long term care and planning ahead financially can help people qualify for the program. Putting assets into a trust, for example. But Hofstetter says financial planning isn't just about money. It's about talking to loved ones.
"Talking about how you get older is a really sensitive conversation. It's a very difficult conversation," Hofstetter said. "How are you going to care for your parents, your loved ones, as they age? How are you going to care for yourself? Are you thinking about those things and what are some of the resources that are out there?"
For Tuesdays community cafes, PMC has invited an expert to talk about aging and healthcare. Ken Helander is AARP's Director of Patient Advocacy. Hofstetter says he knows a lot about the subject and has a lot of experience.
"He has an amazing understanding of healthcare issues and aging population and has a lot of personal experiences in that," Hofstetter said, "and he was also involved in mental health in long term health care facilities."
At all the Community Cafés PMC staff is available to hear feedback from the community and to give out information. Again, Phil Hofstetter.
"It's an opportunity to learn about the services, the direction of the services and provide feedback to Petersburg Medical Center on what you'd like to see different; what you'd like to have input on that direction of care," Hofstetter said.
Different states have different regulations that affect financial planning for healthcare. Hofstetter says besides PMC and AARP, some attorneys can help people learn more about healthcare regulations as well.  
PMC's Community Café on aging will be Tuesday at 2 p.m. and 6:30 p.m. at the public library. Here you can learn about PMC's past community cafes.