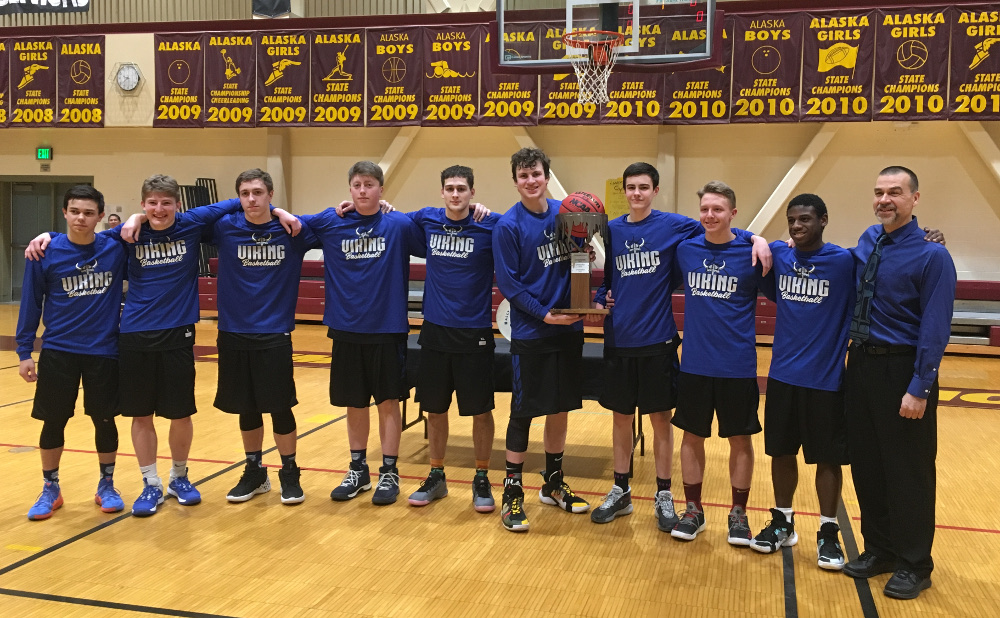 Petersburg High School's boys basketball team took home the top spot in the Rally the Regions tournament in Anchorage Saturday, downing Cordova 54-35.
Rylan Wallace led scoring for the Vikings with 13 points in that game. It was Petersburg's fourth win in as many days and improves their record to 6-0 on the season. The boys beat Unalakleet Friday evening 55-38, following wins over Unalaska and Tanalian to open the tournament.
Meanwhile the Lady Vikings lost four games at the tournament. They closed out Saturday with a 35-25 loss to Hooper Bay following a 53-28 loss to Unalakleet the day before.
Joe Viechnicki spoke with boys coach Rick Brock and girls coach Dino Brock about the tournament and some of their team honors, starting off with Rick Brock.

The decorated letters spelling out "We Are Alaskan" will be sent around to the different communities represented at the Anchorage tournament. Both Petersburg teams are on the road in Haines this weekend.