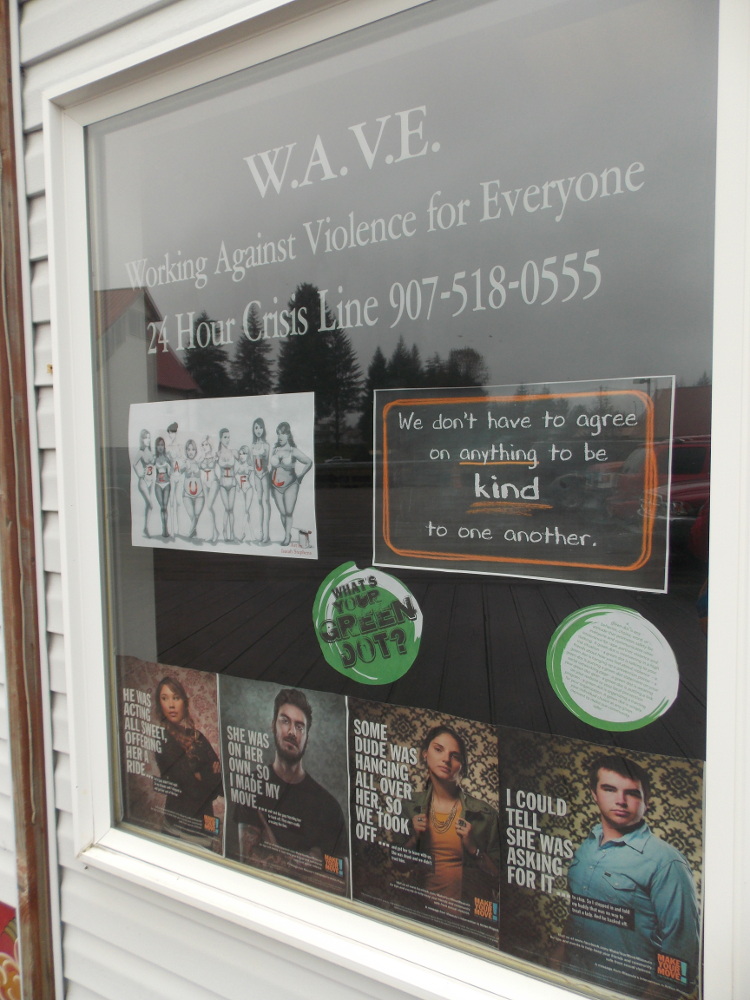 Petersburg's advocacy organization for victims of domestic violence is seeking feedback this winter. Working Against Violence for Everyone, or WAVE, is circulating an online survey about the services offered by the non-profit and priorities. The survey asks questions about possible new ways forward for safe housing for victims.
Joe Viechnicki talked with executive director Annette Bennett about the questionnaire.
WAVE will be accepting survey responses for several more weeks before taking a look at results and deciding on the next steps. The WAVE board meets every other month. The next board meeting is Wednesday, February 5th at 5:30 p.m. in the Ruth Sandvik room at the Petersburg Public Library. WAVE's office number is 772-9283 and 24-hour response line is 518-0555.