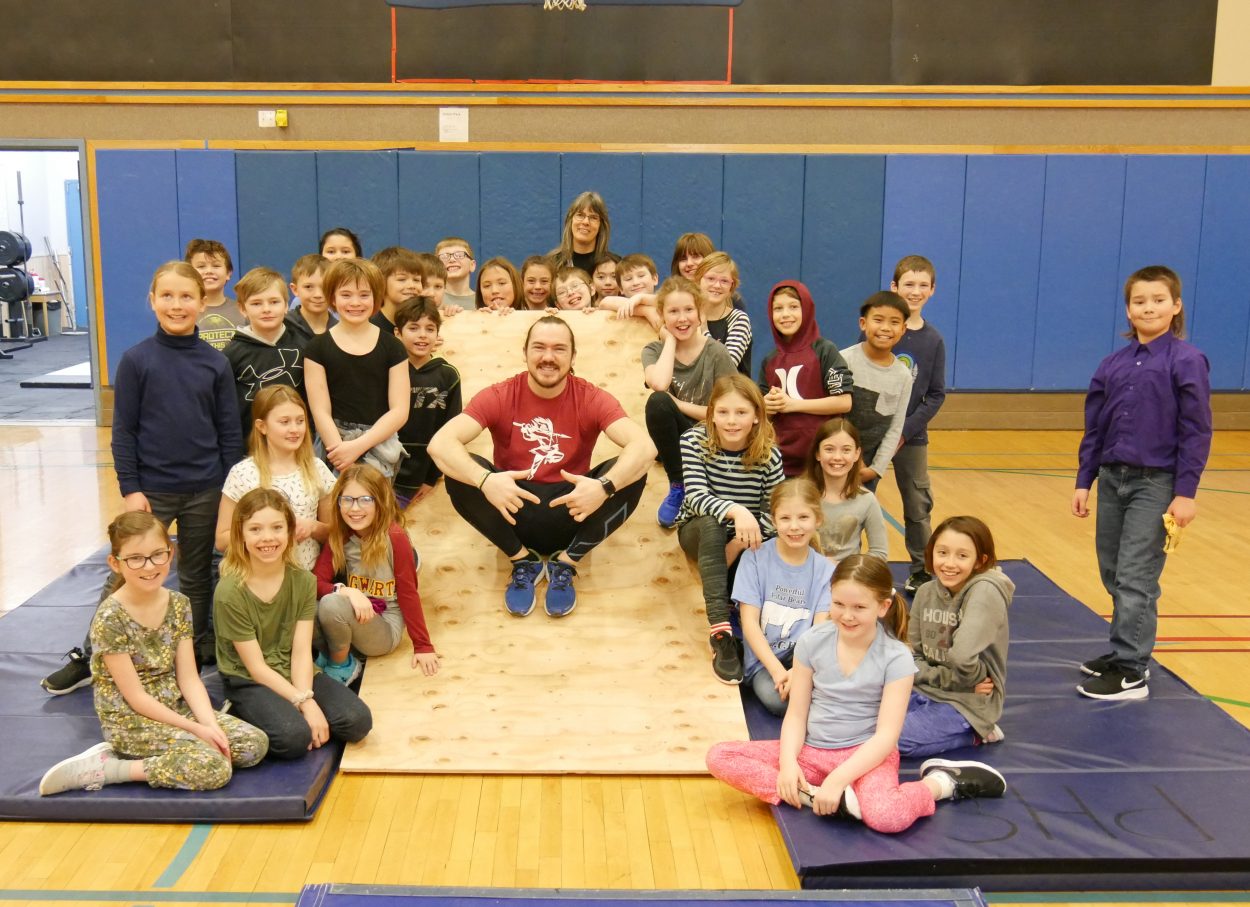 American Ninja Warrior Nick Hanson of Unalakleet has had a packed scheduled in Petersburg's schools this week. He's been leading kids through obstacles courses in gym class and spreading his story of overcoming adversity while growing up in rural Alaska.
Hanson, nicknamed the Eskimo Ninja, has appeared on multiple seasons of the NBC television show. He's also a motivational speaker and has competed in the World Eskimo Indian Olympics.
Joe Viechnicki caught up with him in-between gym classes with elementary students Tuesday.
Petersburg was Hanson's only stop on this trip, but he'll be back in Southeast next month, visiting schools in Juneau, Kake, Ketchikan, Wrangell and Sitka.