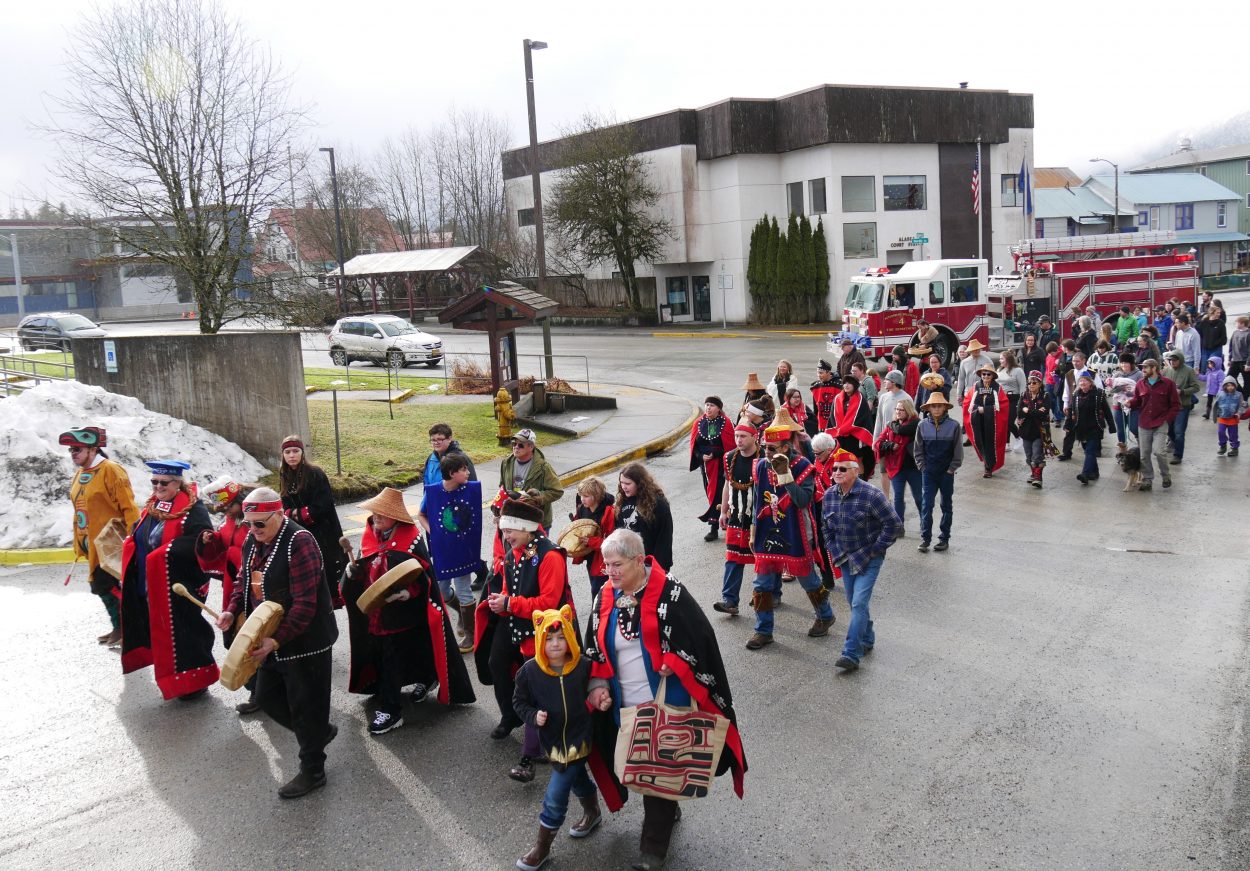 Petersburg celebrated Elizabeth Peratrovich Day on Sunday along with traditional Tlingit dancers visiting from Wrangell. Peratrovich was Tlingit and born in Petersburg. As a civil rights activist, she spoke in front of the Alaska Territorial Legislature against segregation in 1945. After her speech, lawmakers passed the first anti-discrimination law in the nation. This year, Peratrovich was the first Alaska Native to be minted on a U.S. coin.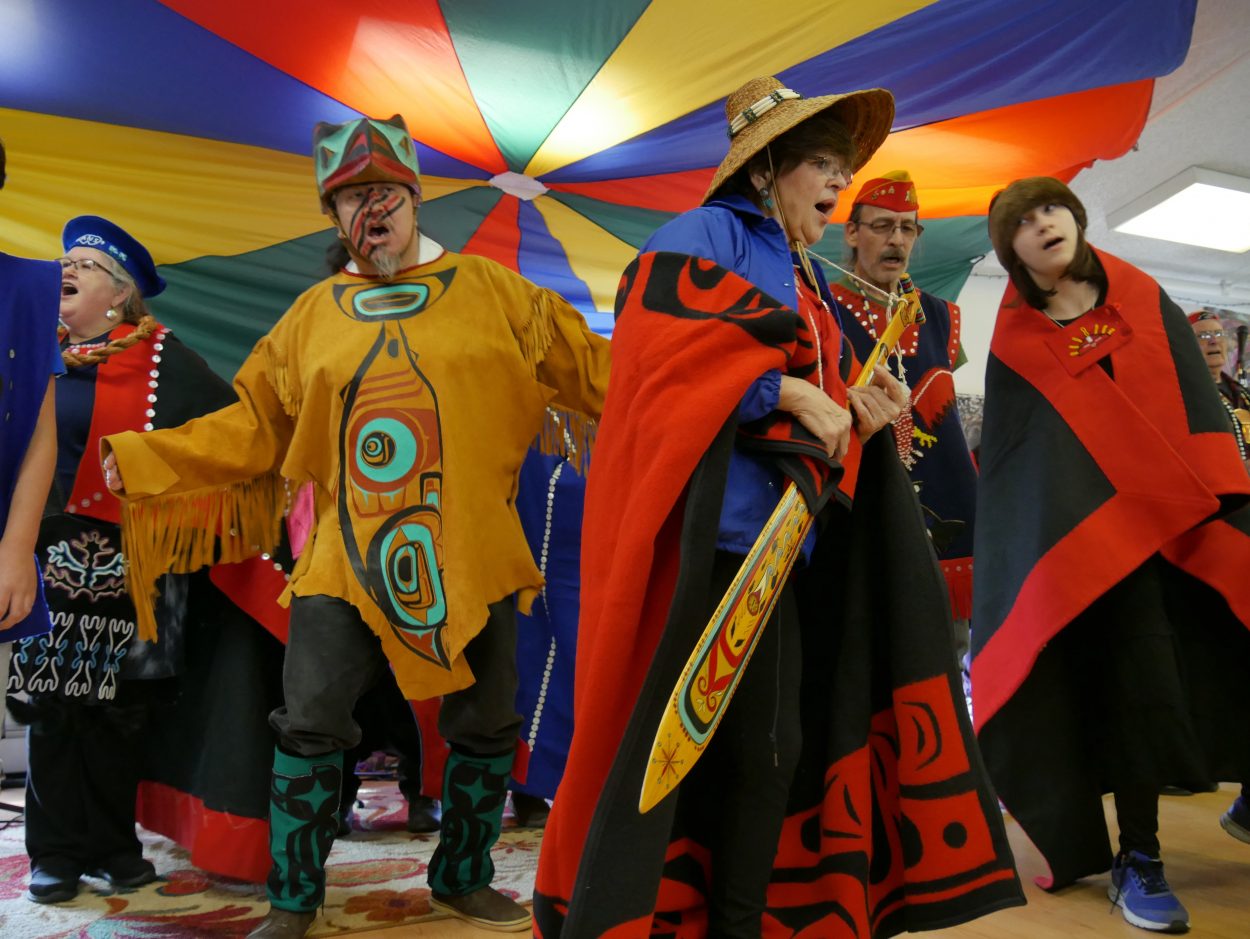 On Sunday, about 200 people marched through downtown Petersburg in a parade and then celebrated at the John Hanson Sr. Hall. There was singing, dancing, speeches, and feasting.
KFSK's Angela Denning created this audio postcard of the event:
The celebration event raised over $4,000 for the Elizabeth Peratrovich mural project being planned for the outside of the Petersburg Courthouse.