A different kind of cello player is performing in Petersburg, Feb. 25. Gideon Freudmann is a composer who takes the tradition of the cello and makes it his own. He's performing at the Wright Auditorium at 7 p.m. in a show that's sponsored by the Petersburg Arts Council. KFSK's Angela Denning has more:
Sometimes Gideon Freudmann plays the cello in the classical way with a bow. But he often plays the electric cello, layering sound upon sound through sampling and looping. He plucks or strums the strings like a guitar and layers it with percussive rhythms. It's almost like he's a one-man band and he calls it CelloBop.
This is his composition, "Robin Hood Changes His Oil" from his album, Cello Shots:
Freudmann mixes all kinds of genres together including folk, classical, blues, jazz, electronic, and funk. His live performances feature a lot of improvisation.
He's a founding member of the band Portland Cello Project whose mission, in part, is "to bring the cello to places you wouldn't normally hear it".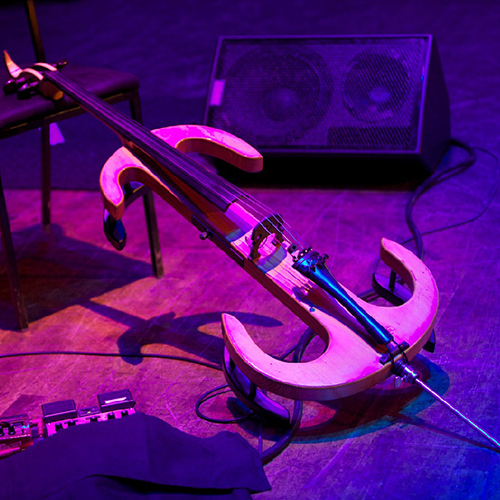 Freudmann's recorded about 20 albums. You can also hear his music in a lot of other places: on a car commercial, on several episodes of the series Weeds, as a contributor to NPR's All Things Considered, This American Life, and Car Talk. He's scored a number of dances and indie films, including the award-winning short film, Denmark.
Here's his song "Denmark" in that production:
Freudmann was traditionally trained on the cello starting at the age of eight. But he told me in a phone interview that he learned early on that he was drawn to the more unusual sounds the instrument can make.
Petersburg is Freudmann's last stop on his Alaska tour. He's also played in Anchorage, Cordova, Valdez, and Skagway. He was scheduled to play in Haines but was weathered out.
Here is one of Gideon Freudmann's Ted Talks: