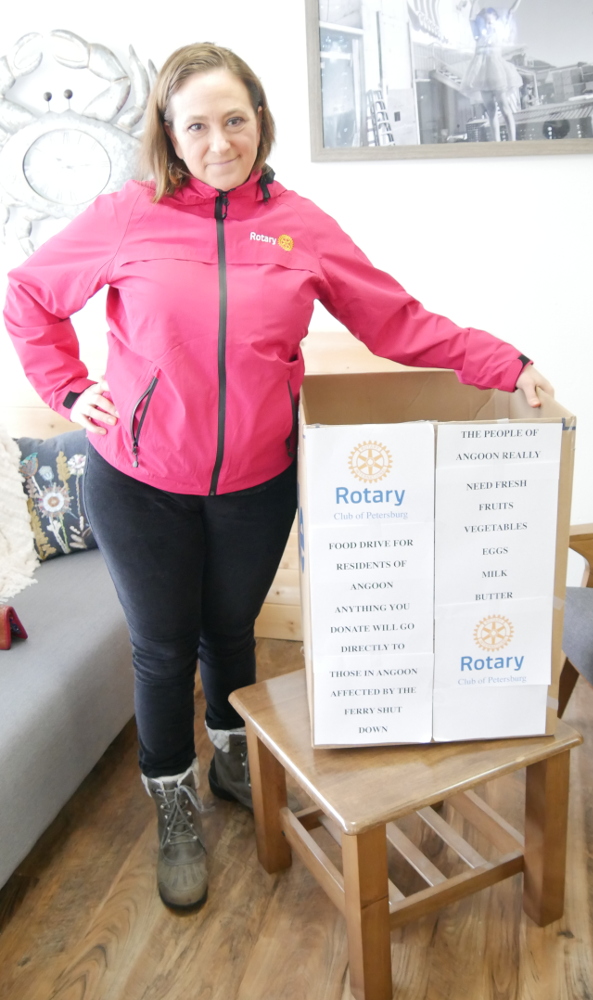 Businesses and churches in Petersburg have started collecting food to send to neighboring communities Angoon and Kake because of the ongoing near total shutdown of the Alaska Marine Highway System.
The only ferry in the system operating is a shuttle boat between Ketchikan and Metlakatla. Some service is scheduled to restart in Lynn Canal in March but the rest of the region may be without a ferry until mid-April at the earliest.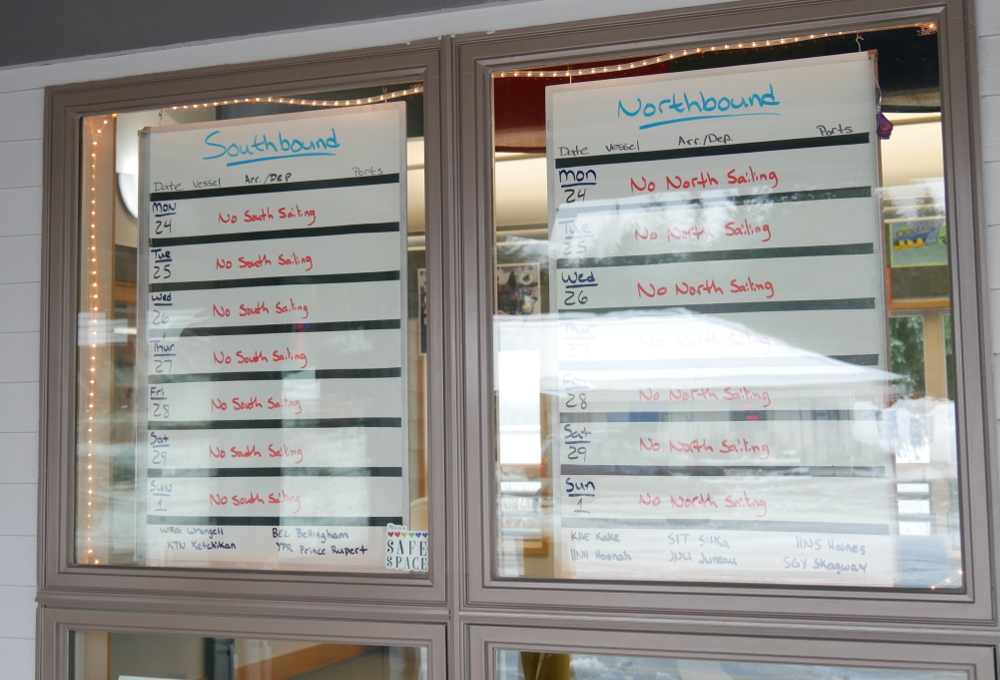 "It's not a matter of the Marine Highway doesn't have the funds to run," Sitka Republican state senator Bert Stedman summed up the situation Saturday during the annual banquet of the Petersburg Chamber of Commerce. "They don't have the political, we don't have the political ability to force the governor to operate the Marine Highway. It's that simple."
Cancelled sailings have left some communities in Southeast with a shortage of food and empty shelves at the grocery store.
The Lighthouse Assembly of God Church has started a food drive to benefit both Kake and Angoon.
Joe Viechnicki spoke with the church's Nathan Lopez and Will Ware about the effort.
For more information contact Lopez at the church at 772-3164 or 841-0183.
As he mentioned, Petersburg's Rotary Club is also collecting food. There are collection boxes at Anchor Properties, Wells Fargo bank, along with the two grocery stories, Trading Union and Hammer and Wikan and at the Salvation Army Church where Rotary meets.
Joe Viechnicki spoke with Petersburg Rotary club president-elect Bennett McGrath about that effort
McGrath is also a KFSK board member. Bank accounts for cash donations to the canned food drive have also been set up at Wells Fargo and First Bank.