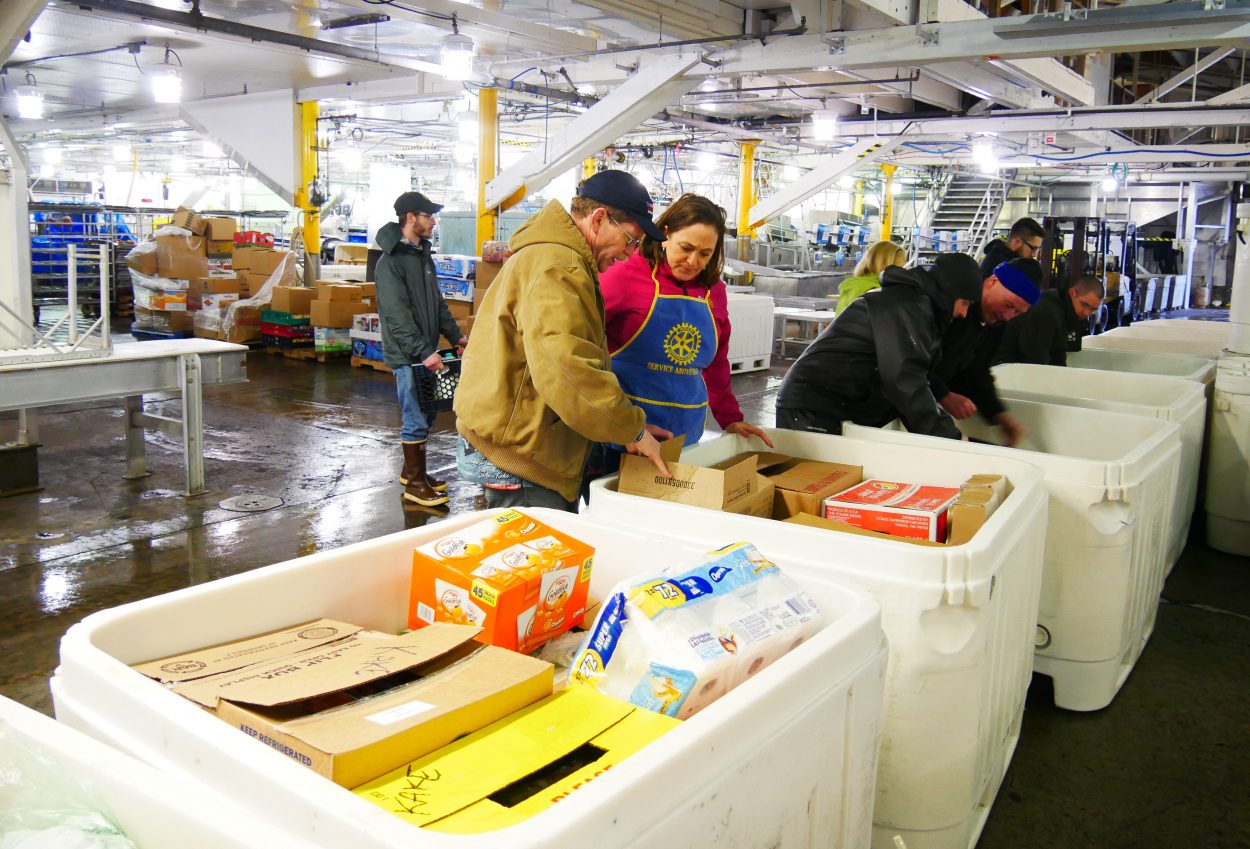 Petersburg organizations have shipped over $10,000 in goods to the Southeast communities of Angoon and Kake, which have struggled to get supplies in during the recent ferry shutdown. Petersburg raised about $8,000 in cash and received many in kind donations in the fundraising effort. KFSK's Angela Denning has more: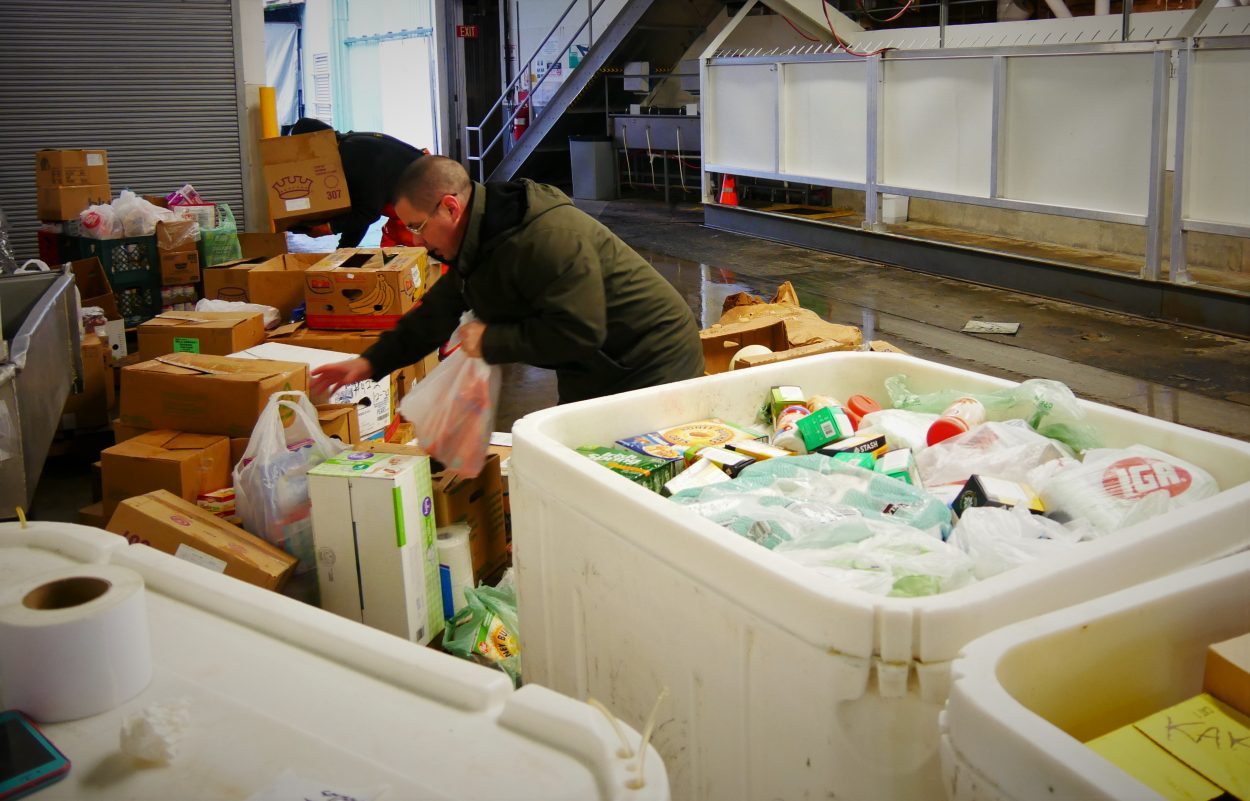 About a dozen people are inside of a warehouse at Petersburg Fisheries moving food. They're moving boxes and boxes of food and other essentials from pallets into large white fish totes. These totes will be shipped out to Angoon and Kake.
Leading the effort is Nathan Lopez with the Petersburg Lighthouse Assembly of God Church and McGrath is President-elect of Petersburg's Rotary Club.
Lopez says Angoon has received donations from Juneau and Sitka already but there are still many families there who haven't gotten any food.
In the end, there were about 20 fish totes full of food. They were sent out to Angoon and Kake on Monday.