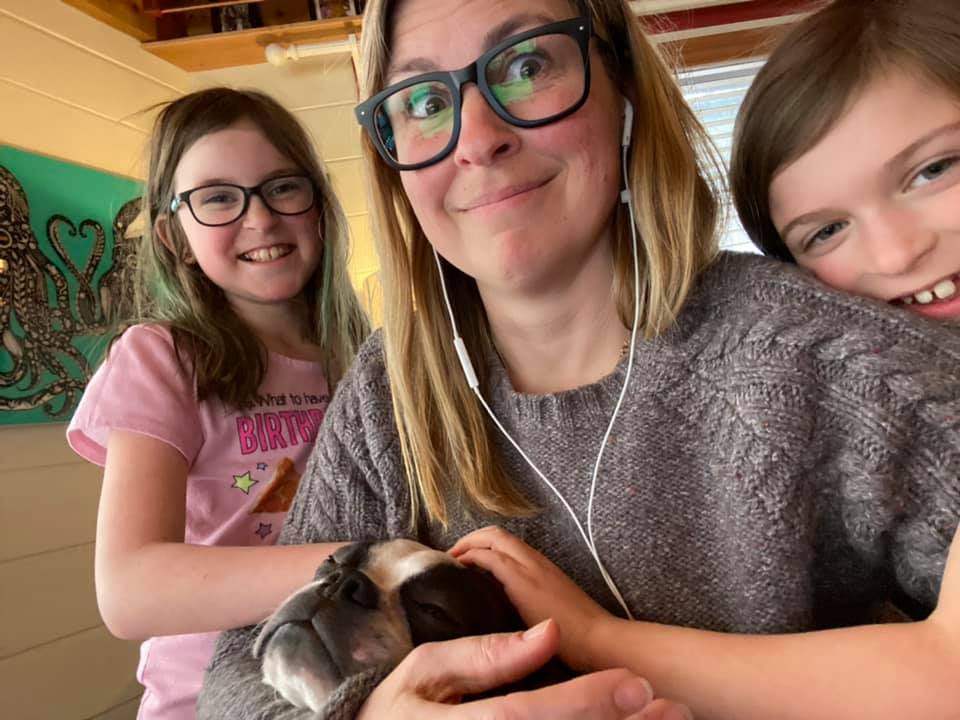 Juggling a job, parenting and teaching is the reality many parents are finding themselves in. Across Alaska, schools are closed until at least May. Childcares are closed. All out of precaution to slow the spread of COVID-19. As KFSK's Angela Denning reports, working families in Petersburg are trying to adapt.
Kellii Wood is a state biologist in Petersburg. She's also the mother of two girls, ages 8 and 10. Lately, her days have been starting very early.
"I get up between 4:30 and 5:00 every morning and I go straight down to my new office, which is my dining room table," Wood said.
Wood is doing research for the Department of Fish and Game. Her goal is to get three or four hours in on the computer before the kids wake up. Soon though, she's answering questions about their school assignments. Her husband is a commercial fisherman who is out on the water for weeks at a time. It's just her, the job and the kids under one roof.
"I mean we have our moments," Wood said. "There's definitely some tantrums from both sides."
Like the time when her 8-year-old was doing homework for a program called, "Handwriting without Tears."
"And she was like, 'Hand writing without tears, huh? Liars!" Wood recalls, laughing. "And she just melted down. I felt really bad but it was really funny at the same time."
Jody Tow is another working-from-home parent. Her two kids are 10 and 12. She's working remotely as Petersburg Borough's Finance Director. Like Wood, her husband is also a fisherman so she's used to single parenting but normally she'd get a break.
"Usually, you know, they go to school, I go to work in the morning," Tow said. "Logan usually doesn't get home until 6:00 at the earliest from swim team and Lexie 4:30 and they're used to their schedules."
That kind of day is out the window. Tow's borough job is considered "essential" and so she and her staff stagger schedules in the office. Tow's biggest challenge has been setting up new technology for everyone to work from home. She was already familiar with the conferencing program Zoom.
"[But] the Kids have Ring Central and I have other meetings that use  something else and other meetings that just use by phone that you have to call in and sometimes it doesn't work with your cell phone so you have to use a different phone," Tow said. "To figure all that out has been a chore in itself."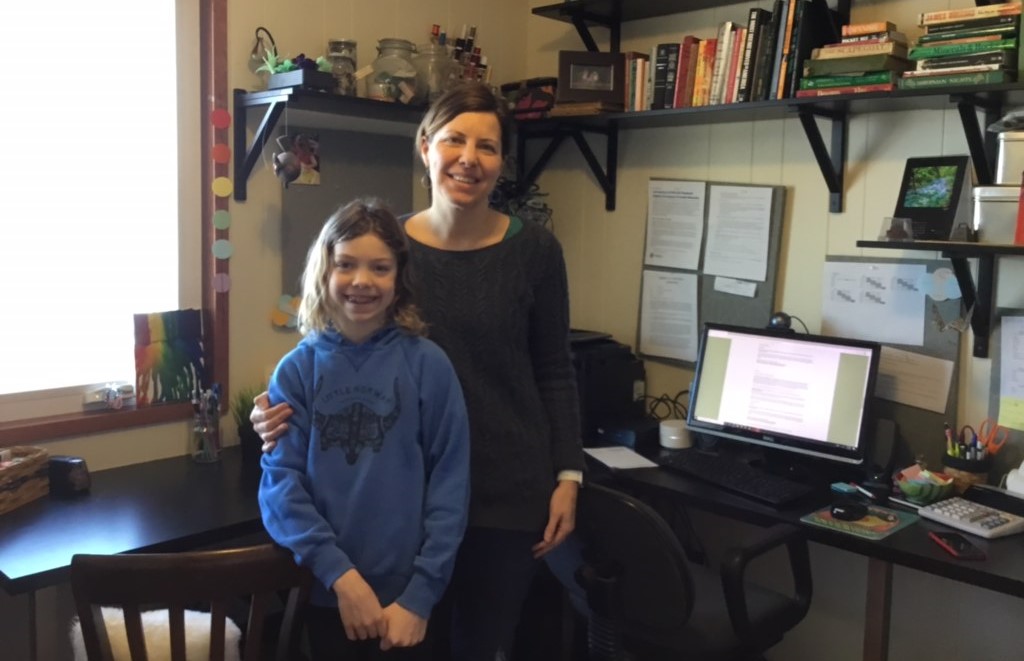 Carissa Cotta is working from home as the librarian for Petersburg's schools and she teaches online courses for the school district.
"I would like to say I have a beautiful office space that I have created," Cotta said. "Right now, I'm trying to find a place wherever my three children are not. (laughs) It's a uniquely challenging time."
Cotta's three children range in age from nine to 8th grade. When she first learned she'd be working from home she thought it'd be great.
"I was actually really looking forward to it because I was like, 'Hey, it's going to be awesome, [I'll] be able to hang out with the kids and get my work done and work in my jammies if I need to'. It's been more of a transition than I originally thought," she said.
It was a bit of a rough start the first day of classes when Cotta was teaching and her three children were online for school. There was some confusion about the schedule and one of her kids missed a class. It's getting easier, she says, though, she doesn't find much time for herself.
"Yesterday, I realized I worked almost a 12-hour day," Cotta said. "Actually, it was longer because I was doing an online class and so it was a much longer day then if we were actually in the building working."
Tow says her day starts early and she goes until she drops around 9 p.m. And like Cotta, there's very little time for self-care.
"You worry about your kids, you worry about your staff, you worry about the community, you just want everything to be perfect so you spend all your time on that," Tow said. "You know, there's not a lot of time leftover."
Now, these parents say their bosses are understanding and do not want them working more than normal. It's just taking the parents extra hours to figure out a daily routine that works for them.  All the parents agree that struggling through the necessary technology now will pay off in the long run because they'll have a new set of skills. And they're also all grateful to even be getting a paycheck.
"I feel pretty lucky that one, I still have a job, and two, that I can do it from home," said Wood.
Nobody knows how long this new working-from-home life will last. So, like many Alaskans, these parents are just trying to take it one day at a time.