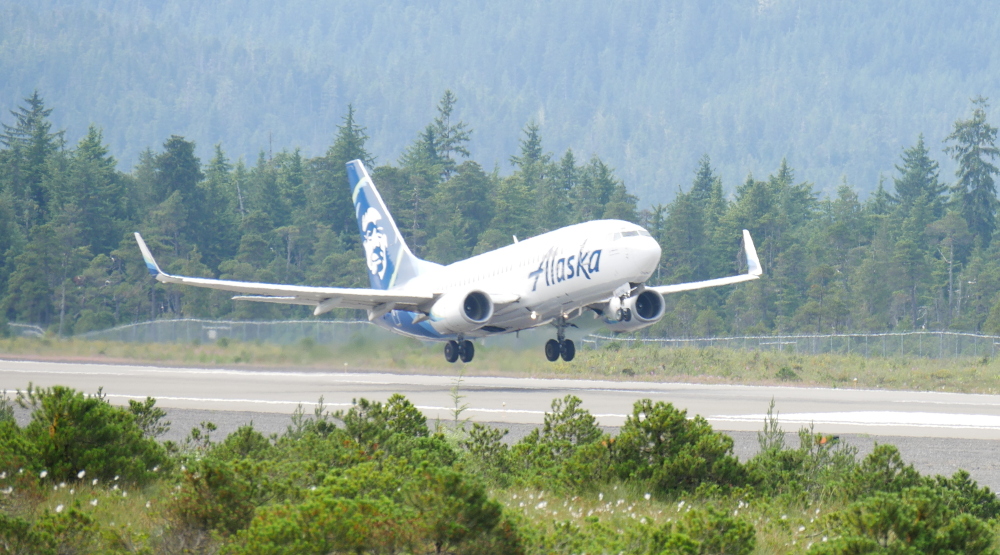 A reduction in airline service will mean a short-term loss of connecting flights to Seattle for people flying in and out of Petersburg.
Alaska Airlines released a statement Monday in response to RavnAir's announcement of ending service. Alaska said it would continue to fly to all points it currently serves in the state. But the company is reducing some flights and changing schedules. That will impact people traveling to and from Petersburg and hoping to connect to Seattle through Juneau.
Dave Berg is co-owner of travel agency Viking Travel and said his company received word from Alaska Airlines.
"What's happening is that Alaska's traffic has dropped off significantly," Berg said. "Their load factors are way down and so they've reduced their service and are not spending as much money on fuel as they have in the past."
Berg says Petersburg will continue to have morning and afternoon jets, flights 64 and 65. But options for connecting on another flight to Seattle through Juneau will be more limited. Berg said the change is expected to last until the end of May.
Berg noted other flights connecting to Cordova and Yakutat still provide a flight out of Juneau, but the layover in the capital city will be longer.
"So there are some options for traveling via Juneau," he said. "They're just not as convenient as our normal morning flight and then connecting to the mid-afternoon flight Juneau-Seattle non-stop."
So in the short-term, the best option for a flight to Seattle is southbound flight 64, with stops in Wrangell and Ketchikan.