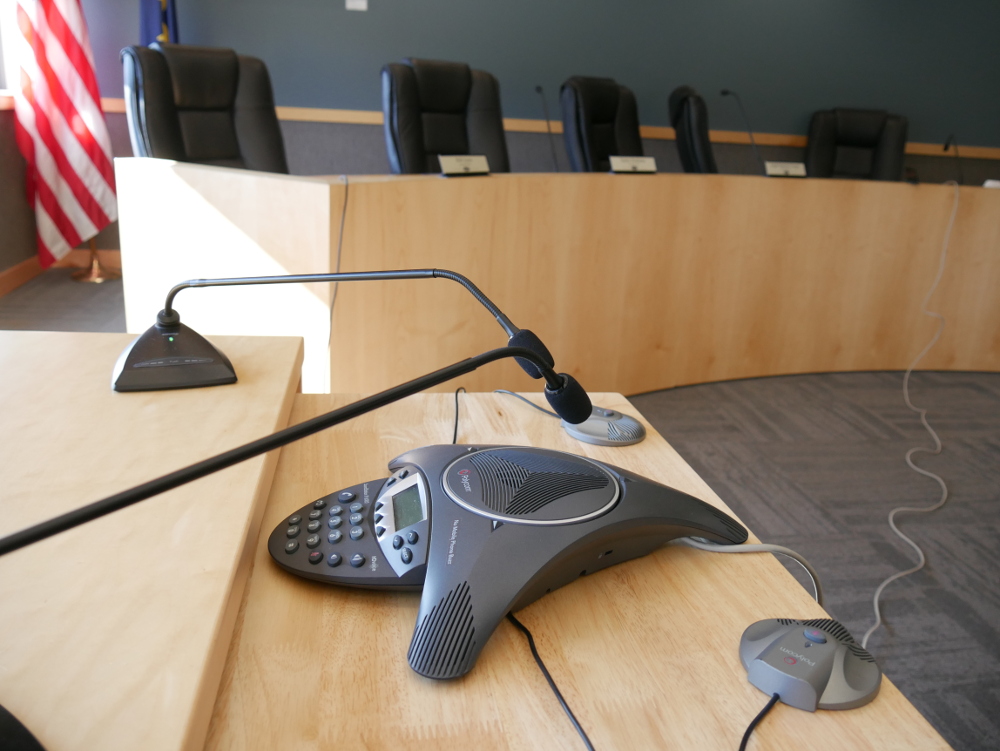 Petersburg's borough assembly Monday decided to continue distance meetings for the time being after initially voting down a reinstatement of that local mandate.
Borough public health mandate number three was enacted in early April. It temporarily suspended all in-person meetings for the local government in response to COVID-19 spread concerns. The mandate encourages email or phone communications for comments from the public. It expired May 18th. The assembly has been meeting by teleconference since then and met be telephone again Monday.
Up for consideration was an open-ended extension of that distancing measure for local meetings.
Assembly member Bob Lynn wanted to change to allow some in-person attendance.
"I'm OK with social distancing in that assembly chamber," Lynn said. "I'm OK if you want to mask. I'm OK with leaving, allowing assembly members to make a choice if they want to call from home, do what they have, but I also think that choice should be there to allow a number of folks to be in that assembly chamber social distancing and doing whatever we need to make ourselves safe so we feel safe."
Lynn wanted to see borough staff come up with some options for a combination of meeting in-person and by phone with some controls for distancing.
The borough's incident commander Karl Hagerman acknowledged that remote meetings are not as efficient but the measure was meant for safety. He recommended an extension.
The original reason for this mandate number three was of course out of an abundance of caution, to keep everybody safe," Hagerman said. "The remote meetings are not as efficient that's for sure but they are an effective provision to keep everybody safe on the assembly as well members of the public that want to testify."
The extension failed by a 4-3 vote with Taylor Norheim, Brandi Marohl and mayor Mark Jensen joining Bob Lynn in voting no. However staff pointed out that meant the next meeting would be in-person and open to the public for in-person participation.
Assembly member Jeff Meucci wanted details worked out before returning to in-person meetings.
"I think we need to kind of look at it and see what works best," Meucci said. "And I think we need to have a set of guidelines for if the public wants to come to a public meeting, there's certain things that I would like done for a member of the public to come up to make sure that I'm not at risk. I think we can get there but I think it's going to take a little bit of work."
Others who voted against the extension of the mandate were swayed to change their vote.
"You know after this discussion, realizing that it's going to open it wide open, I didn't really give that particular part of this much thought," mayor Jensen said. "So I think my vote will change and if we support this extension we can address it at any assembly meeting and terminate it, if we come up with a plan that suits our needs."
On reconsideration, the vote was unanimous to extend meeting by teleconference.