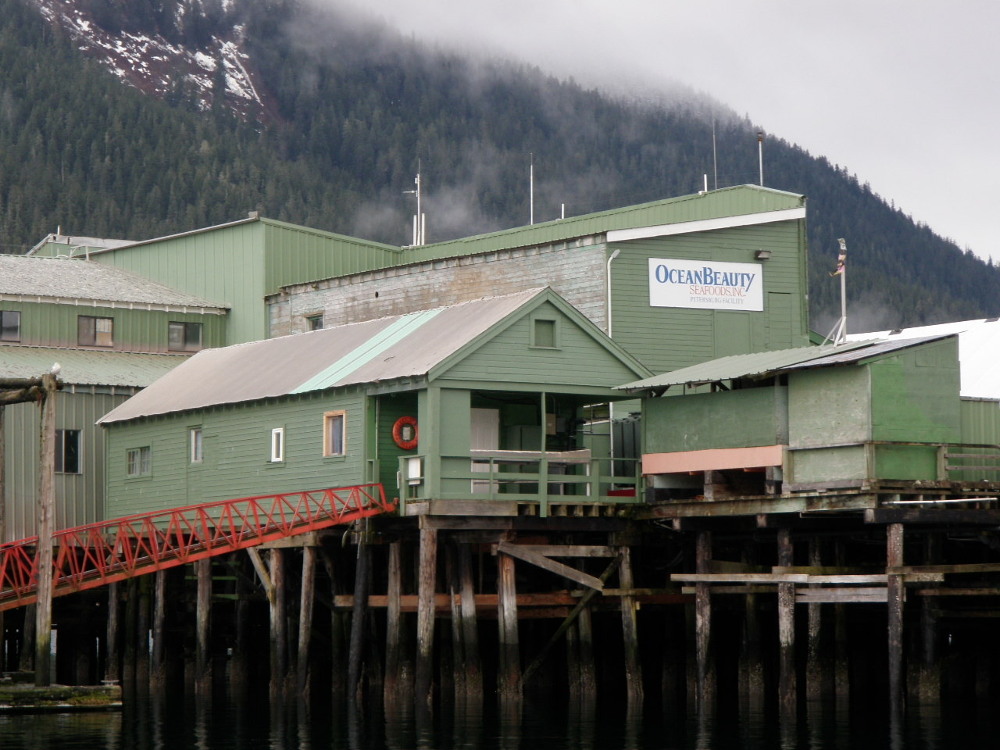 The merger of seafood processing companies Icicle Seafoods and Ocean Beauty Seafoods will mean extra bunkhouse space in Petersburg for quarantining seasonal workers if needed this summer.
The companies announced the merger of salmon and groundfish operations Friday, under a new company called OBI Seafoods. Both companies own processing plants and bunkhouses in Petersburg.
The new company's CEO Mark Palmer said in an interview with Coastalaska radio last Friday that OBI will not use the Ocean Beauty processing plant but may use that bunkhouse this summer.
"We are going to use parts, like the bunkhouse this summer, so that we have space to quarantine employees and things like that as part of the response to COVID," Palmer said. "So we'll have lots of additional bunk spaces available for the Icicle Petersburg plant. That's a big plant with lots of folks there and we want to be prepared if anything happened with any kind of an outbreak. So that would utilized, but not the facility itself."
Palmer in that interview said the processing plant, last operated in 2016, is still for sale. Palmer later confirmed that the company has accepted an offer for the plant but the sale is not closed yet, so the sale is still pending. That was first reported last December. Ocean Beauty has not identified the buyer.
Meanwhile, both the plant and the bunkhouse remain listed with the Carlton Smith Company, a commercial real estate company in Juneau.