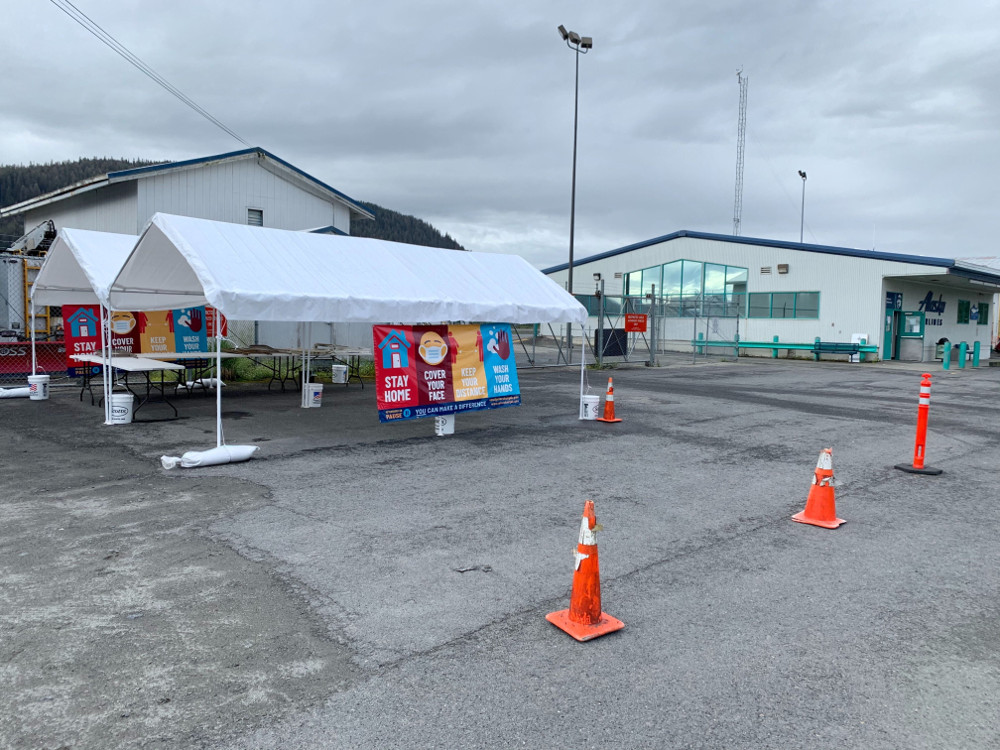 Petersburg's COVID-19 case count is rising. The borough's emergency operations center reported another positive test on Sunday.
A traveler from out-of-state arrived in Petersburg June 30th and was tested at the airport that day. The positive test result was reported to the borough twelve days later on Sunday, July 12.
The individual spent a few days with friends who are also from out of state at U.S. Forest Service cabins at Beecher's Pass and Duncan Canal. He was not showing symptoms while here, according to the borough, and has since left the state. Emergency officials say the person did not stay at a lodge and did not circulate in the community. They think the risk of that person spreading the virus in Petersburg is low.
The slow turnaround time for testing was caused by an increase in testing overwhelming commercial laboratories in Washington state. As of Friday, there were 342 tests still pending for Petersburg and 1399 completed.
"It's certainly a challenge," said Petersburg Medical Center incident commander Phil Hofstetter on a radio show Friday, July 10. "We can tell that the increased volumes with all the mandates have bogged down and also the uptick in cases in the nation have certainly bogged down a lot of the commercial labs, the state lab is certainly backlogged."
Sunday's announcement from the emergency center said the medical center is doing all it can to procure test results in an effective amount of time and underscored the need to continue with health precautions to limit the spread of the virus in the community.
State contact tracers have started an investigation of this person's close contacts.
State public health nurse Erin Michael said an increase in cases around the state is impacting the tracing effort and changing their methods.
"For the index case, which is a positive case, the get called everyday but for not high risk contacts, they're getting contacted and interviewed and then they're given their quarantine release date and unless they have signs or symptoms they're not getting contacted again," she explained. "So that's a change that's happen since we've had increases in cases and subsequently increases in contacts as well."
Michael said the state is bringing on more tracers in response to the increase.
The latest case puts Petersburg's total at ten, including six resident and four non-residents. Five of those cases are active, including one resident and this non-resident, who are not currently in the community.