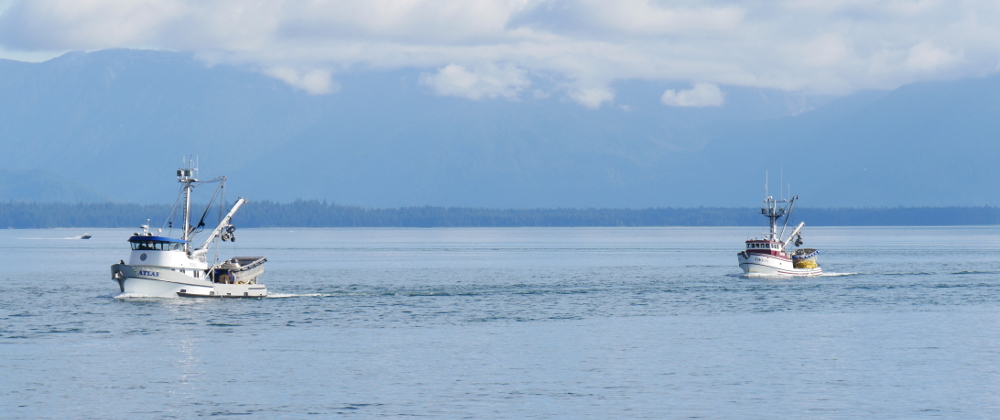 The commercial fishing season for pink salmon in Southeast Alaska is nearing its peak. Its going pretty close to forecast so far – that is to say, not great.
By the end of July the regionwide catch neared around two million fish. Most of that catch has been in the southern panhandle and there's been little fishing opportunity on the northern end.
Going into the season the Alaska Department of Fish and Game forecast a weak run, with a harvest estimate of 12 million. That would be around one third of the most recent ten-year average.
"With what we're seeing developing in southern Southeast you know if it continues we should get somewhere pretty close to that 12 million pre-season forecast," said Andy Piston, the department's pink and chum salmon project leader for Southeast.
The numbers of fish making it back to spawn in the inside waters of the northern panhandle have been low in recent even years. Fishery managers are limiting any fishing opportunity in northern Southeast to allow for better spawning numbers, or escapement. Piston said that has shown some improvement.
"Compared to recent even years in some areas we're seeing what looks like a little better escapement level than we've seen in recent even years," he said. "And also we have a little better water conditions this year; we're not dealing with drought or anything like that. Our hope is that we'll see improved escapement of pink salmon to northern Southeast inside waters that'll help us get out of the real doldrums we've been in for even year pinks up there."
The purse seine fleet has had one day openings on Thursdays and Sundays. Managers say two-day openings could happen if numbers improve through the peak of the season.
Besides low numbers, prices are also low this summer, with pinks at five cents a pound, down from a regionwide average of 33 cents a pound the year before. And the number of purse seiners out fishing is down dramatically.
"You know we're probably looking at the lowest effort we've seen in a number of years if not decades," said Troy Thynes, Fish and Game's region one management coordinator for commercial fisheries. "That is more I would say related to expectations for this year and fisherman looking for opportunities in other parts of the state or in other fisheries."
The start of the season has seen around 150 seiners fishing, down from well over 200 the last few years.
Pink salmon are often canned in Alaska or frozen for processing overseas. Just two years ago the catch of just over eight million pinks was the lowest for the region since 1976.